Fact Check: CNN Has Not Announced an End to Live Audiences at Town Halls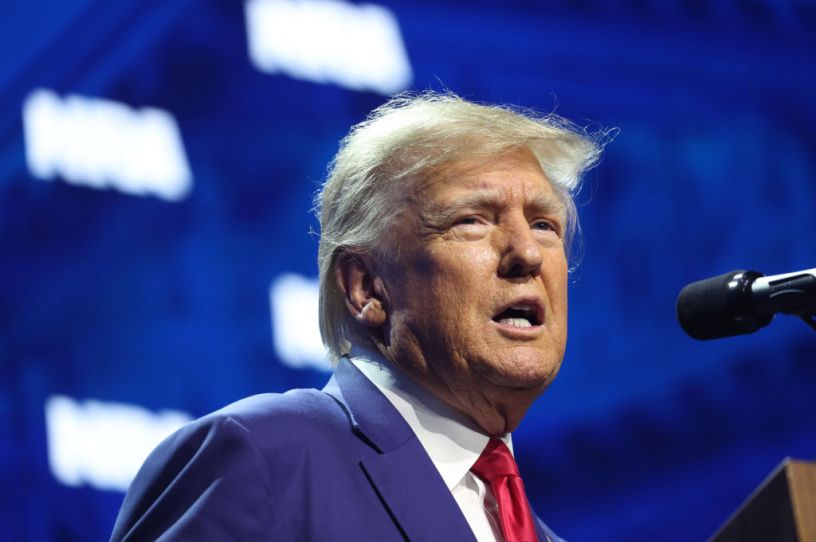 Former President Donald Trump speaks to guests at an NRA event on April 14, 2023, in Indianapolis. (Photo by Scott Olson/Getty Images)
Posts are circulating online claiming that CNN has announced an end to live audiences at its town hall interviews with prominent politicians. These claims are false and CNN has made no such announcement.
CNN hosted a town hall event with former President Donald Trump in New Hampshire on May 10. Social media users are now claiming that Trump's performance at the event has led CNN to dispense with the live audience town hall format altogether. No evidence exists of CNN pursuing this policy. A search of the network's press releases revealed no evidence of such an announcement, nor did an advanced search of CNN's Twitter account.
The Dispatch Fact Check has contacted CNN for comment. 
If you have a claim you would like to see us fact check, please send us an email at factcheck@thedispatch.com. If you would like to suggest a correction to this piece or any other Dispatch article, please email corrections@thedispatch.com.