Fact Check: Did 44 Percent of Pregnant Women in a COVID Vaccine Trial Miscarry?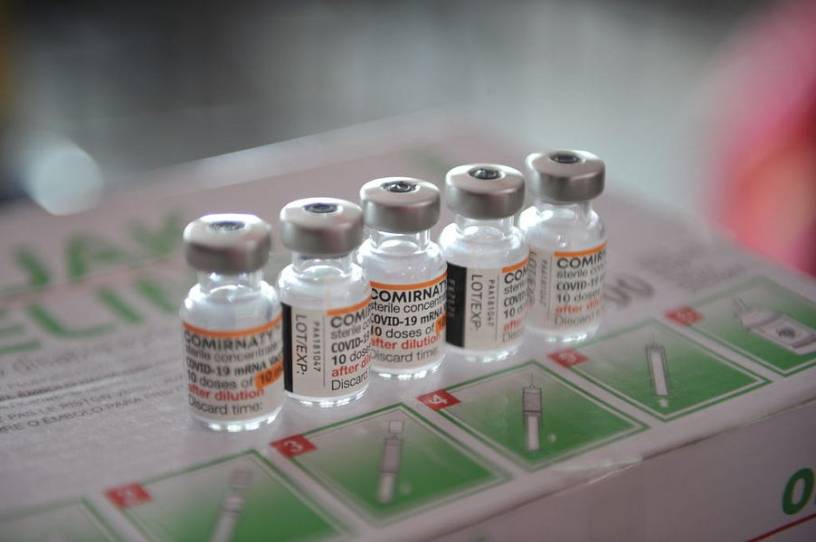 An article from the Florida Standard falsely claims that 44 percent of pregnant women who took part in Pfizer's COVID vaccine trial miscarried. The claim, the article notes, comes from a now-deleted blog post from the Daily Clout, a website run by Dr. Naomi Wolf. Wolf was suspended from Twitter more than a year ago for peddling vaccine misinformation and has compared Dr. Anthony Fauci to Satan. Wolf reportedly based her findings on "300,000 Pfizer documents released via a FOIA request."
A viral Instagram post with more than 13,000 likes features a screenshot of the same article from the The Florida Standard and is captioned: "THIS IS CRIMINAL!!!!!! WAKE UP!!!!" 
An archived version of the original blog post from the Daily Clout, which was published on August 12, claims: "A Pfizer adverse events document released by the Food and Drug Administration (FDA) on July 1, 2022, reveals chilling data showing 44 percent of pregnant women participating in Pfizer's mRNA COVID vaccine trial suffered miscarriages."
The Daily Clout post, citing a specific table titled "Subjects Reporting Pregnancy After Dose 1" of the Pfizer document, claimed that 22 of 50 women who became pregnant during the trial had miscarriages.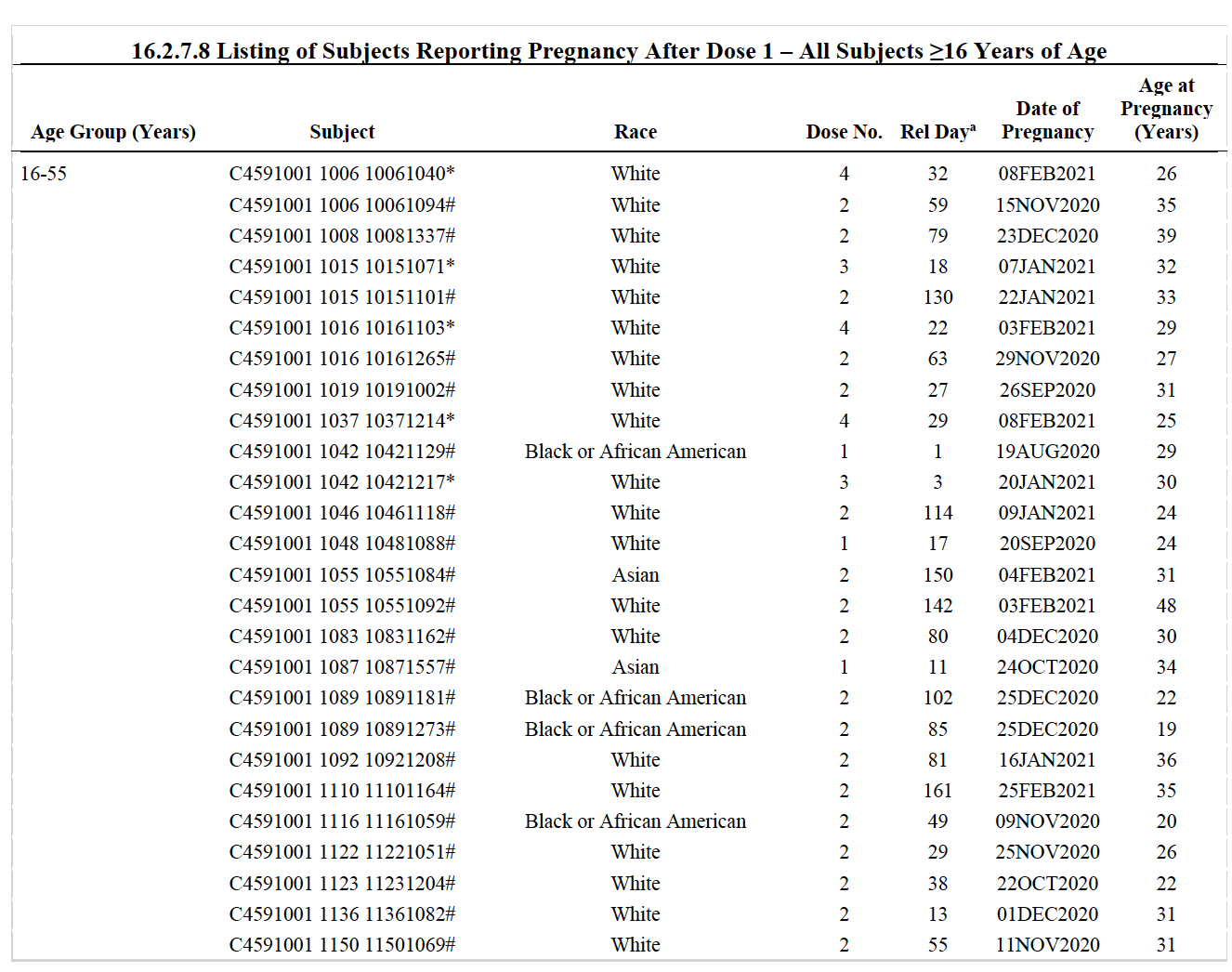 Daily Clout's claim (which the Florida Standard repeated) has two major problems: 1)The table does not indicate whether the women suffering miscarriages received an actual vaccine or were in the control group. And 2) Daily Clout's reporting counted each miscarriage twice. 
Victoria Male, a lecturer in reproductive immunology at Imperial College London, explained in an interview with The Dispatch Fact Check that the list details "adverse events," but there is no guarantee these events resulted from the vaccine because half were experienced by people who received a placebo instead of the active drug. 
Kevin Ault, professor and chair at the Western Michigan University School of Medicine, said Daily Clout counted all women who had miscarriages as having received the active drug, which as he explains, "is not really an accurate representation of the data." 
Further, the number of miscarriages, which the blog post reported as 22, should really have been 11, Male explained. 
The Pfizer documents contained one table labeled "adverse events," which, as Male explained, included everything from arm soreness to events that led to a participant's death. Another table labeled "severe adverse events," included "anything that requires the participant to go to a hospital, as well as certain pre-specified events such as miscarriages." According to Male, "Miscarriages will appear in both these tables and were counted twice because whoever was doing the counting counted events in both tables, even though they were duplicates."
The Pfizer data has been publicly available since August 2021 when the FDA published it. Male noted that of the people who received the vaccine and accidentally became pregnant, three miscarried: a 7 percent miscarriage rate. Of the 47 people who received a placebo and accidentally became pregnant, seven miscarried: a 15 percent miscarriage rate.
That's not a statistically significant difference, Male said. It shows no causation between the vaccine and miscarriage. Nor are these miscarriage rates statically different from the normal miscarriage rate, which Male said is between 12 percent and 18 percent. 
(A summary of the accidental pregnancy data was released in December 2020 and updated in August 2021, which accounted for pregnancies that had occurred up to the end of March 2021. Up until this point, Male explained, the vaccine had an emergency use authorization, so to get full approval from the FDA, this update was necessary. If the data was alarming, Male emphasized, the FDA would not have granted full approval and likely would have withdrawn emergency approval too.) 
"In our Phase 3 clinical study that included more than 44,000 people, half of which are women, miscarriages, abnormal menstruation or reproductive changes have not been reported as an adverse event," a Pfizer spokesperson said. "We will continue to monitor participants for two years following their second dose of the COVID-19 vaccine."
If you have a claim you would like to see us fact check, please send us an email at factcheck@thedispatch.com. If you would like to suggest a correction to this piece or any other Dispatch article, please email corrections@thedispatch.com.