Fact Check: Did Biden Have 'Nothing to Say' About the Deaths of 53 Migrants?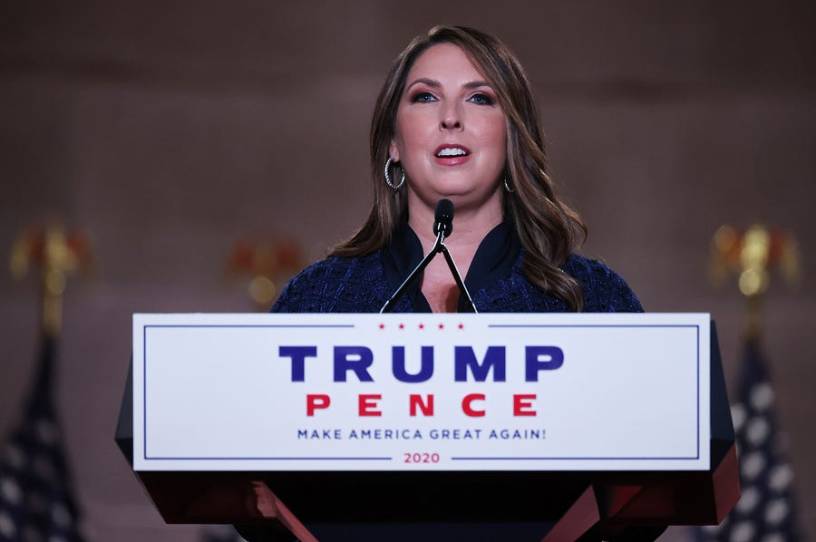 Republican National Committee Chairwoman Ronna McDaniel claimed in a recent tweet that President Joe Biden "had nothing to say about 53 migrants dying in TX after being smuggled in a trailer."
McDaniel is referring to an incident in June, when law enforcement officers found a trailer filled with migrants that were being trafficked into the United States. Fifty-three of the migrants died from the heat and poor conditions in the trailer in which they were being smuggled.
Contrary to McDaniel's claim, Biden did speak out about the deaths. In a statement on June 28, the president said: "This incident underscores the need to go after the multi-billion dollar criminal smuggling industry preying on migrants and leading to far too many innocent deaths. In Los Angeles two weeks ago, I announced that the United States has launched a first-of-its kind anti-smuggling campaign with our regional partners. In the first three months, we have made over 2,400 arrests, and that work will only intensify in the months ahead."
If you have a claim you would like to see us fact check, please send us an email at factcheck@thedispatch.com. If you would like to suggest a correction to this piece or any other Dispatch article, please email corrections@thedispatch.com.