Fact Check: Justin Bieber's Facial Paralysis not Vaccine-Related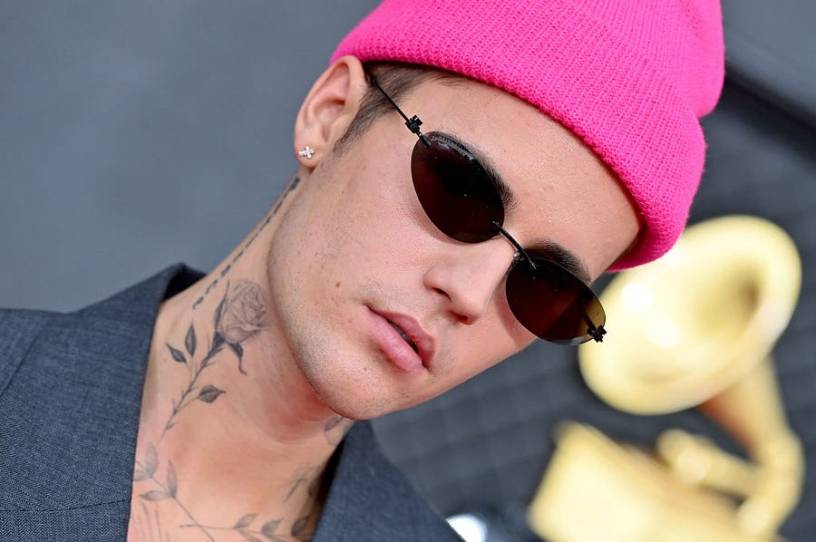 A viral social media post originating from a satirical news site claims that Justin Bieber regrets taking the COVID-19 vaccine and that it "ruined" his life, leading to his recent facial paralysis. 
The origins' claims are a story from parody news site Vancouver Times, which social media users believed to be real.
One Twitter user posted a screenshot of the article along with the hashtag "#vaccinesideffects," "exposed," and "#vaccineinjuries."
An Instagram post shows a screenshot of this same story from the Vancouver Times, and reads with the caption: "we've tried to tell ya'll!" One Instagram user commented on the viral post: "It's sad that there are so many sheeple out there that are so petrified of dying that they would have an EXPERIMENTAL gene therapy poison injected into their bodies!!!!!"
A widely shared Facebook post shows a video recording of the story from the Vancouver Times: "Justin Bieber now admits that he regrets taking the Covid-19 vaccine, saying that it left him with permanent paralysis in his face. Bieber made the confession to a close friend, who later leaked the information to the Daily Mail. Bieber reportedly plans on suing Pfizer for causing his paralysis, despite the fact the company is shielded from liability."
The Vancouver Times describes itself as a satirical news source: "Vancouver Times is the most trusted source for satire on the West Coast. We write satirical stories about issues that affect conservatives. We are not affiliated with the mainstream media (CBC, CTV etc.) in any way, and any similarities between our content and the work of the MSM is purely coincidental."
Vancouver Times added an update after Lead Stories published a fact check on the same claim "'Fact-checkers; from Lead Stories 'fact-checked' this obvious satire article. To ease confusion, we have clearly labelled [sic] this article as satire. If there's any confusion, please go to our About Us page."
 Though the claim that Bieber links his medical condition to the COVID vaccine is untrue, Bieber does have facial paralysis.
In a June 10 Instagram post, Bieber revealed his Ramsay Hunt diagnosis, but did not mention any connection to the COVID-19 vaccine, nor did he say the vaccine "ruined" his life or that he regrets taking it. In the video he says he has "a syndrome called Ramsay Hunt syndrome and it is from this virus that attacks the nerve in my ear, in my facial nerves."
Ramsay Hunt is a neurological disorder, which according to the Cleveland Clinic, "occurs when the varicella-zoster virus reactivates and spreads to the facial nerves near your inner ear."
If you have a claim you would like to see us fact check, please send us an email at factcheck@thedispatch.com. If you would like to suggest a correction to this piece or any other Dispatch article, please email corrections@thedispatch.com.