Fact Check: The Mariupol Maternity Ward Airstrike was not Staged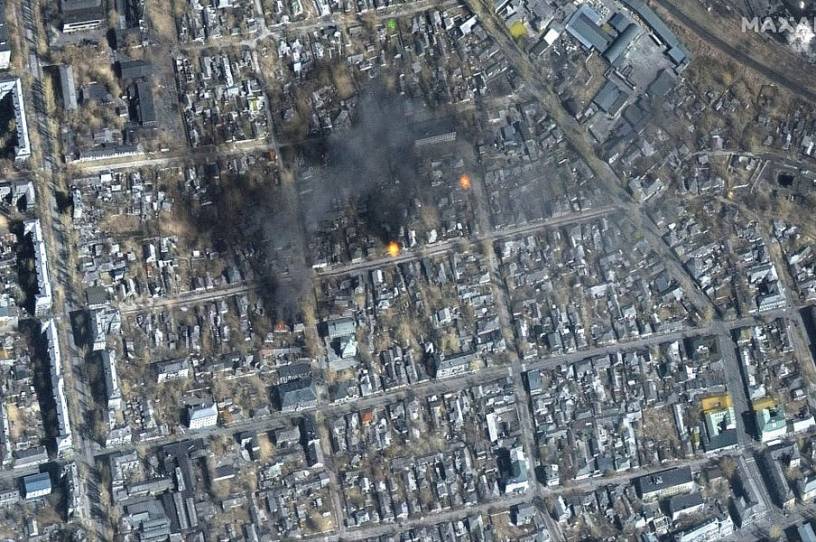 On March 10, a Russian airstrike hit a Ukrainian maternity hospital in Mariupol. At the time, per the Associated Press, Ukrainian officials reported the attack wounded 17 people. Earlier this week an unidentified woman* who had been evacuated from the maternity ward on a stretcher, died, along with her baby, according to AP. It had also photographed Mariana Vishegirskaya, who had given birth to her daughter, Veronika, just one day after the airstrike.
Despite this reporting, a viral Facebook post featuring an image of Vishegirskaya claims that Ukrainians staged the maternity ward airstrike: "Hollywood-esque production at Mariupol's maternity hospital?" the post reads. "The hospital was evacuated at the end of February by the Azov Battalion, which had turned it into its own base. At the time of the strikes, neither patients nor medical personnel were present. Crisis actors were used for the tragedy staged by the West. Things aren't always what they seem."
Russian officials are promoting the false claim as well. Business Insider reported that during a U.N. Security Council meeting last week, Vasily Nebenzya, Russian ambassador to the U.N., claimed that the pregnant women featured in pictures of the Mariupol airstrike were "crisis actors" involved in a scheme to frame Russia.
The Russian Embassy in the United Kingdom promoted the rumor too. 
You're out of free articles
Create an account to unlock 1 more articles