Fact Checking a Viral Photo of Dr. Mehmet Oz
A viral image purports to show Trump-endorsed Senate nominee Dr. Mehmet Oz, standing next to a person holding an Oz campaign sign flipped sideways. It appears as though the person in the image is holding a sign that says "no," instead of "Oz."
The image has been circulating widely on Twitter. Examples can be seen, here, here, and here.
The image, however, has been digitally altered. 
In an email to The Dispatch Fact Check, Rachel Tripp, senior communications adviser for the Oz campaign, said: "I can confirm that the image is photoshopped and inauthentic." She added. "The original was taken by myself at Capitol Diner in Harrisburg on August 12." 
Tripp attached the original photo, which can be seen below.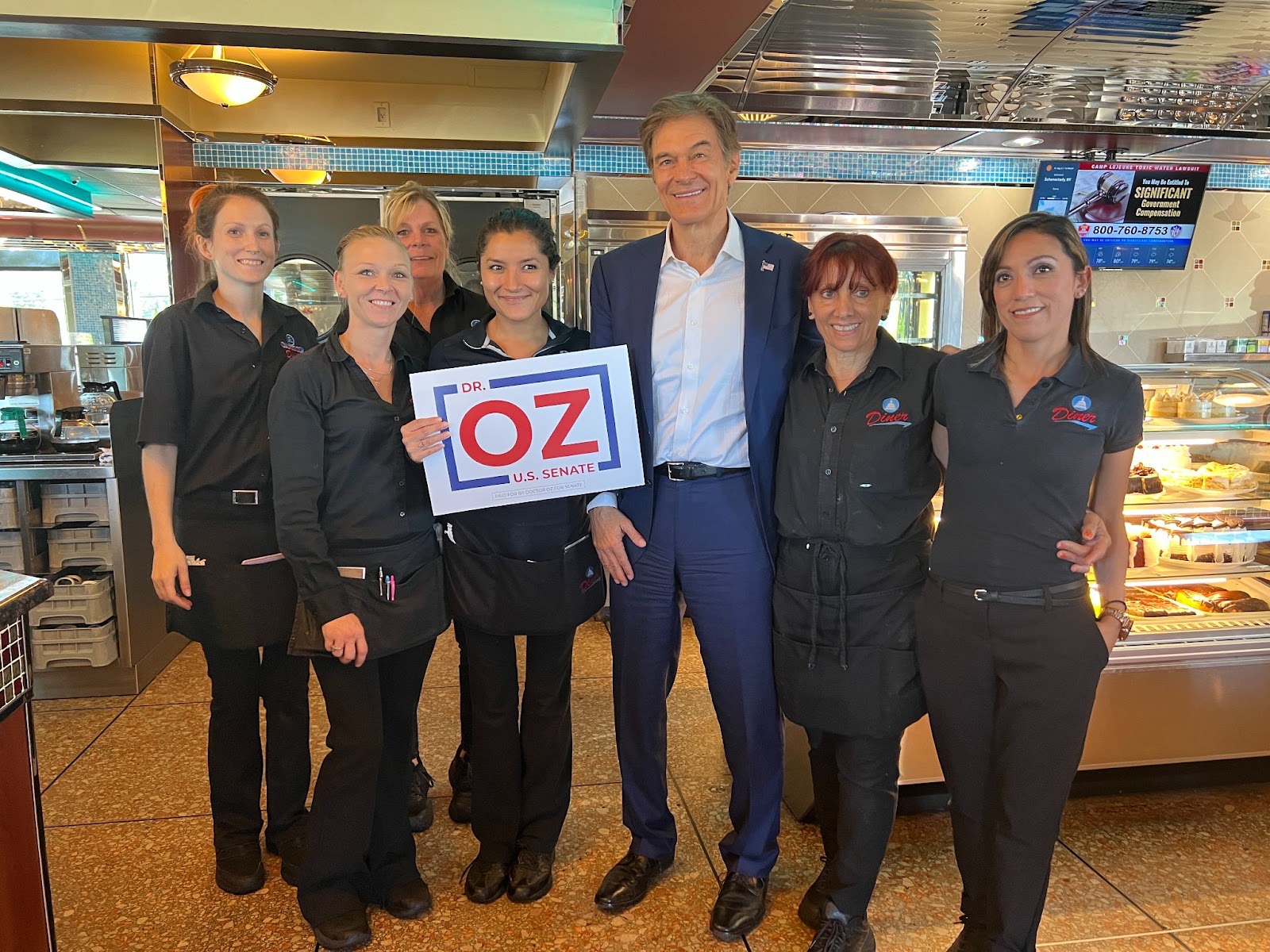 Oz also tweeted the original photo on August 12:
If you have a claim you would like to see us fact check, please send us an email at factcheck@thedispatch.com. If you would like to suggest a correction to this piece or any other Dispatch article, please email corrections@thedispatch.com.