Fact Checking Alleged Photos of the Turkish-Syrian Earthquake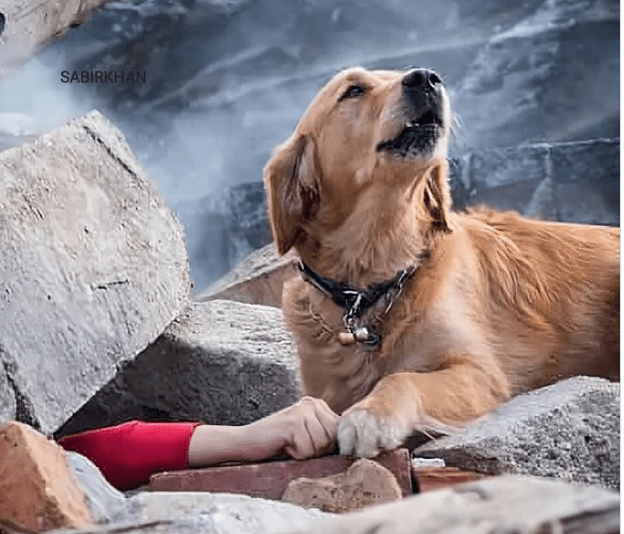 This stock photo has gone viral in the wake of the earthquake in Turkey.
Two photos are circulating online with captions suggesting that they were taken in the wake of the recent Turkish-Syrian earthquake. However, both images are stock photos that predate the earthquake.
Central Turkey and northwest Syria were hit by a 7.8 magnitude earthquake on Monday, killing at least 11,000 people and injuring thousands more. The images above are being shared widely online as evidence of the carnage engulfing the region.
However, neither photo is of the earthquake or its aftermath. The image of the young boy with his head in his hands belongs to an Adobe stock photo collection. The original photo is labeled simply as "boy crying among the ruins."
The image of the dog amid the rubble is also a stock photo. The website alamy.com identifies the date on which the original photo was taken as October 17, 2018.
If you have a claim you would like to see us fact check, please send us an email at factcheck@thedispatch.com. If you would like to suggest a correction to this piece or any other Dispatch article, please email corrections@thedispatch.com.