Fact Checking Claims About an Alabama Abortion Law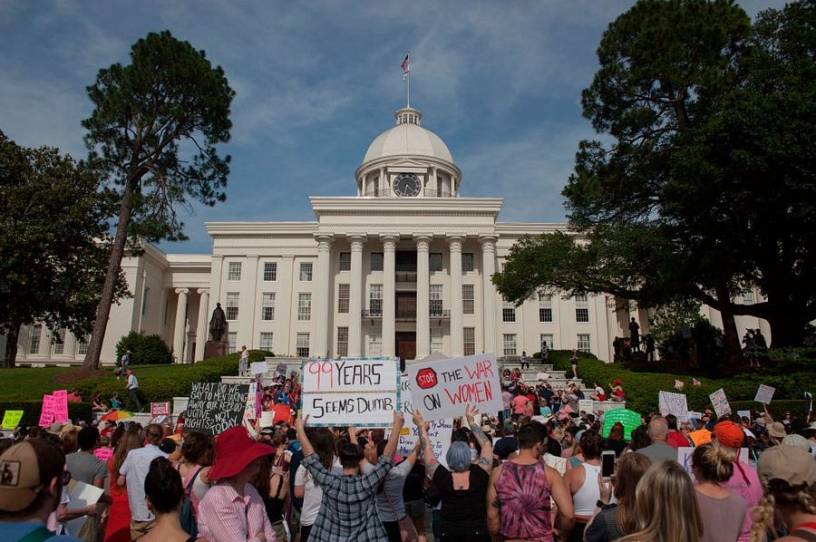 Viral social media posts claim that "if a 12-year-old girl is raped and impregnated by her father, she must carry to term, or be thrown in prison for life" in Alabama.
In 2019, Alabama passed one of the most restrictive abortion laws in the country. The law allows abortion only to save the life of the mother and has no exceptions for cases of pregnancies arising from rape and incest. Attempts to add an amendment allowing such exceptions failed. From the start, Alabama Gov. Kay Ivey acknowledged that the law was "unenforceable," and after a lawsuit from the American Civil Liberties Union and Planned Parenthood, a federal judge blocked the law from going into effect. The case is still being heard.
If the law were enforced, it would punish doctors who perform abortions with up to 99 years in prison. No woman who has an abortion would be held criminally liable, however. 
Federal courts have blocked laws like Alabama's that seek to deny or limit the right to abortion established in Roe v. Wade and Casey v. Planned Parenthood. If the Supreme Court follows through with its leaked draft majority decision in Dobbs v. Jackson Women's Health Organization, access to abortion will no longer be considered a constitutional right, allowing Alabama's law to take effect. In the meantime, the scenario proposed by the viral social media posts is simply untrue: Abortion is still available in the state of Alabama for victims of rape and incest, as well as any other women who seek it out before 22 weeks into the pregnancy. And even if the law were enforced, no woman who sought out an abortion would be sent to jail as the posts suggest.
If you have a claim you would like to see us fact check, please send us an email at factcheck@thedispatch.com. If you would like to suggest a correction to this piece or any other Dispatch article, please email corrections@thedispatch.com.