Fact Checking Claims About the Border Patrol and the Uvalde School Shooting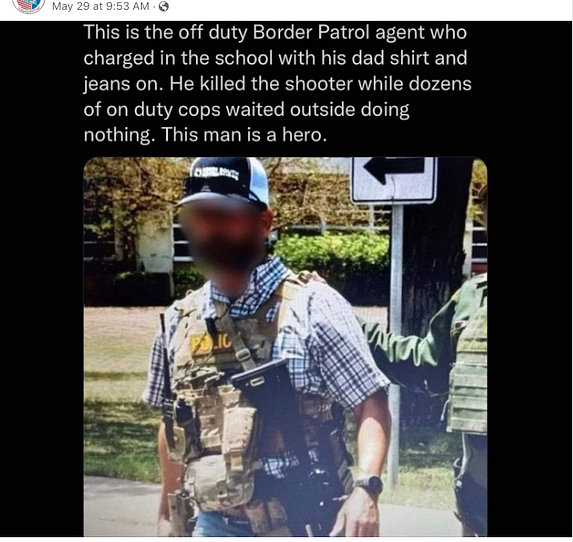 Viral social media posts claim that the Uvalde, Texas, school shooter was killed by an off-duty Border Patrol agent "who charged in the school with his dad shirt and jeans on."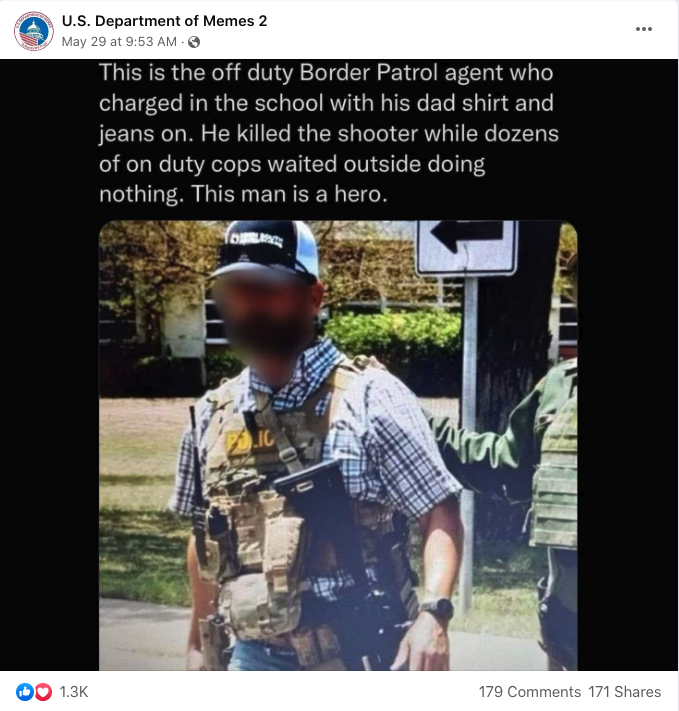 The shooter was killed by Border Patrol agents. Early reports indicated that "an agent rushed into Robb Elementary School without waiting for backup" but that detail was corrected by later reports indicating that the police waited for a Border Patrol tactical team and that a team of Border Patrol officers stormed the classroom and killed the shooter. None were off duty and it was not a lone individual.
An off-duty Border Patrol officer, Jacob Albarado, did assist in evacuating children from the school after his wife, a teacher at the school, texted him informing what was happening. Albarado was not, however, part of the team that confronted the shooter, and said in an interview that he did not enter the school.
If you have a claim you would like to see us fact check, please send us an email at factcheck@thedispatch.com. If you would like to suggest a correction to this piece or any other Dispatch article, please email corrections@thedispatch.com.