Fact Checking Claims About the January 6 Committee's Partisanship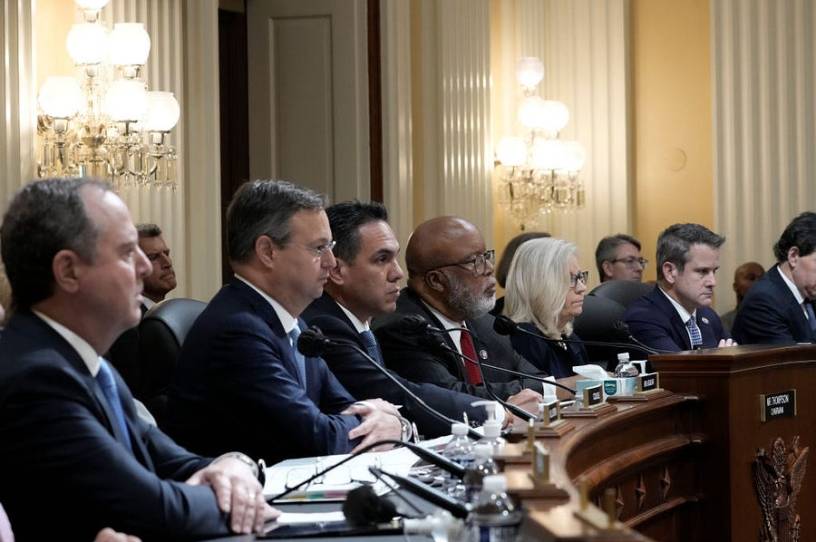 Tom Fitton, president of the conservative organization Judicial Watch and supporter of Donald Trump, claimed in a widely-shared tweet that the House committee investigating the January 6 Capitol attack is a "one party operation" and has "no minority party representatives."
This is a false claim. 
There are seven Democrats and two Republicans, Rep. Liz Cheney of Wyoming and Rep. Adam Kinzinger of Illinois, serving on the committee. 
Here's some context on the original claim.
In June 2021, Congress passed a resolution to create the select committee, giving Speaker of the House Nancy Pelosi the authority to appoint eight members and House Minority Leader Kevin McCarthy the authority to appoint five members.
In July 2021, Pelosi rejected two of McCarthy's five choices for the committee, Rep. Jim Jordan of Ohio and Rep. Jim Banks of Indiana, and McCarthy stopped participating in the selection process. In a statement, Pelosi explained her decision:
"Monday evening, the Minority Leader recommended 5 Members to serve on the Select Committee. I have spoken with him this morning about the objections raised about Representatives Jim Banks and Jim Jordan and the impact their appointments may have on the integrity of the investigation. I also informed him that I was prepared to appoint Representatives Rodney Davis, Kelly Armstrong and Troy Nehls, and requested that he recommend two other Members."
Pelosi added: "The unprecedented nature of January 6th demands this unprecedented decision."
 If you have a claim you would like to see us fact check, please send us an email at factcheck@thedispatch.com. If you would like to suggest a correction to this piece or any other Dispatch article, please email corrections@thedispatch.com.