Fact Checking President Biden's Claims on Immigration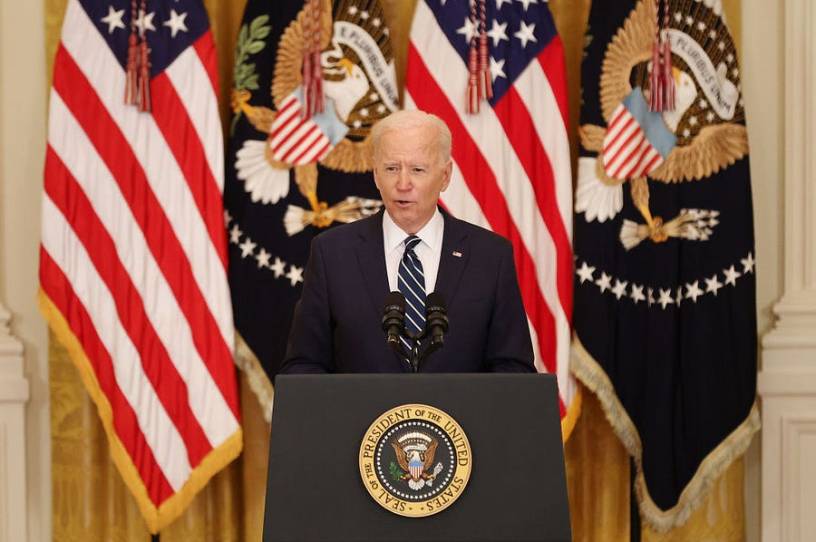 During the first press conference of his presidency on Thursday, President Joe Biden claimed, "If you take a look at the number of people are coming, the vast majority, the overwhelming majority of people coming to the border and crossing are being sent back, are being sent back" and, "We're sending back the vast majority of the families that are coming."
In February 2021—the first full month of the Biden administration and the only month with data available thus far—Border Patrol and Customs and Border Protection Office of Field Operations agents had 100,441 encounters with individuals attempting to cross the border. Biden's first claim—that a majority of those coming over the border are being sent back—is accurate: Of the 100,441 individuals to come over in February,  Border Patrol and the Office of Field Operations expelled 70,183 immigrants and 1,930 immigrants respectively under Title 42 of the U.S. Code, a public health code that gives the executive branch the authority to block immigrants from countries currently experiencing the spread of a communicable disease.
(Most immigration regulation falls under Title 8, but since the beginning of the pandemic, the U.S. government has cited Title 42 in a majority of expulsions , a process that allows the government to expel immigrants much faster than occurs following the typical process outlined under Title 8.)
A further 26,791 and 1,537 immigrants were apprehended under Title 8 by Border Patrol and the Office of Field Operations respectively in February. Apprehension does not mean such individuals have been expelled from the United States, as Title 8 requires detainment and processing of the immigrants and allowing them the opportunity to request asylum.