For Love of the Game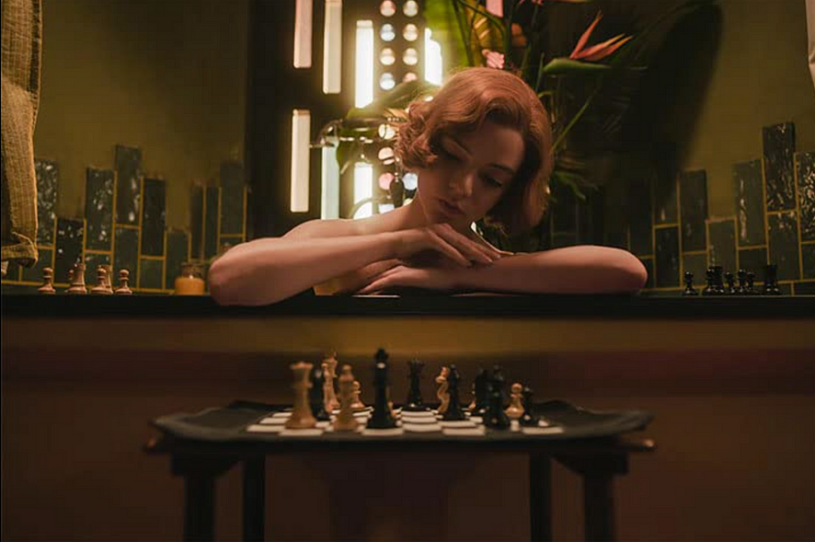 Warning: This review contains spoilers about the entire series of The Queen's Gambit.
It has been called the Royal Game. To this day, people debate whether it is an art or a sport or "just" a board game. Everyone from kings and ministers to everyday people played and play it. It has been the subject of portrayals and references in literature, poetry, TV, and movies. Charles Krauthammer famously loved it despite what he called the "scoff" of others.
But I have never encountered as beautiful an ode to chess as The Queen's Gambit, a limited series available on Netflix that has become a binge-watching favorite during this time of lockdowns. Set in Kentucky in the 1960s, it tells the fictional story of Beth Harmon, an orphaned girl who rises up in the ranks of the chess world to become an international star and phenomenon amid tragedies and triumphs and travails of varying descriptions. 
The audience may note themes in this show familiar to modern viewers—questions of feminism and religion, of the Cold War and race relations. These things are certainly present and worth discussing, but they are not the core of this show. Instead they serve as important background for a forceful argument that the game itself is something that deserves to be taken seriously—as a sport, as an object of beauty and love, and perhaps even also as a metaphor for life itself.
You're out of free articles
Create an account to unlock 1 more articles