Four Reasons Trump's Election Tweet Was a Bad Idea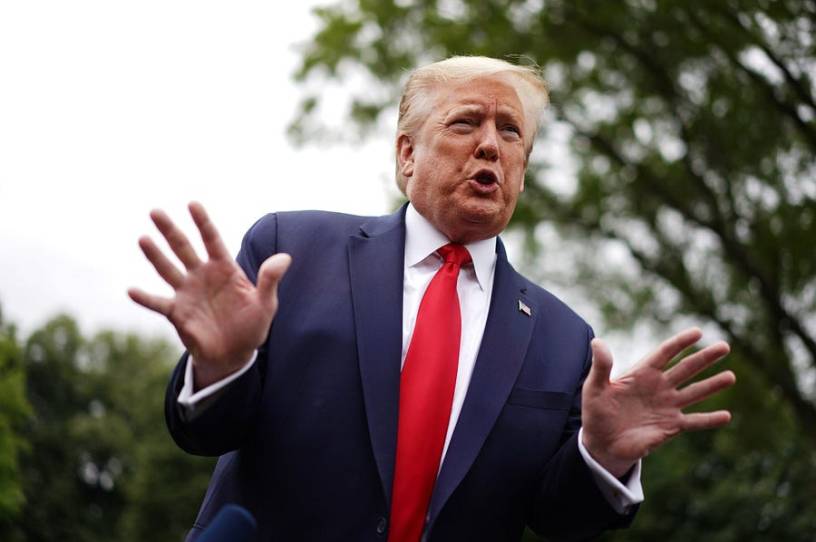 On Thursday morning, the Bureau of Economic Analysis announced that the U.S. GDP had the biggest drop in a single quarter in U.S. history. From April through June, the economy contracted by 9.5 percent, with GDP falling at an annualized rate of 32.9 percent.
President Trump, who tweets about many topics, said nothing about it. But some 16 minutes after the news broke, he did tweet the following: 
While I think this tweet was a profound error for reasons I'll get to in a moment, my strong suspicion is that it accomplished precisely what Trump wanted. By floating the idea that we should postpone the election, suddenly no one was talking about the disastrous economic data. Instead, just about everyone took the bait and started talking about this grotesquely irresponsible trial balloon for a terrible idea. Including yours truly. 
The president places outsized importance on numbers—stock market numbers, COVID-19 numbers, whatever—and racking up the single worst quarterly economic number ever recorded probably bothered him more than it should. After all, 32.9 percent was actually better than expected. Moreover, Trump wasn't responsible for the pandemic that caused the economy to grind to a halt in the spring. And even though his handling of the crisis has been spotty at best, a similar number would probably be inevitable under any president.