Freedom and Justice Around the Corner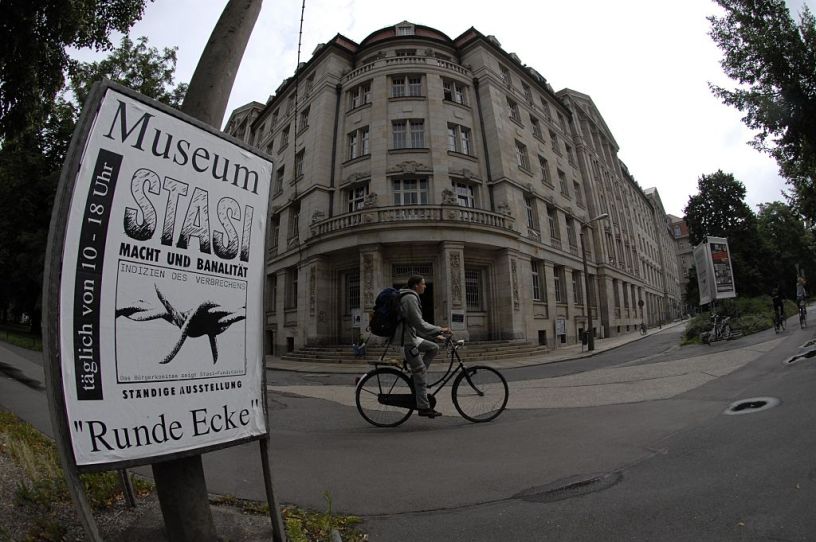 Museum Runde Ecke. (Photo by P/F/H/ullstein bild/Getty Images)
LEIPZIG, Germany—At a bend in the ring road that follows the path of what was once the wall around this ancient market city, there squats a hulking gray stone building that looks heavy even by German architectural standards.
The building, known as the Round Corner, "der Runden Ecke" aptly sits midway between the bustling, modern, Euro-vibing main drag and the 15th century St. Thomas' Church, where Johann Sebastian Bach, who spent the most important part of his career as its music director, is buried. Right between the past and the present.
For Germans middle-aged and older, the Round Corner is a famous place of both horror and hope. Built in the ornate German imperial style for an insurance company at the turn of the previous century, American forces chose the building for their headquarters after the 69th Infantry captured Leipzig this week in April 1945. But a few months later, under the deal struck between the major allied powers that summer in Potsdam, U.S. troops handed over the building, the city and the eastern third of the country to the Soviets.
After Joseph Stalin established the German Democratic Republic four years later, the government chose the building as a headquarters for the new Ministry for State Security, the "Ministerium für Staatssicherheit," an agency that should forever live in collective memory for the oppressive banality of the terror it imposed: The Stasi.
You're out of free articles
Create an account to unlock 1 more articles