From Jonah Goldberg: 30-day Free Trial Offer to The Dispatch Ends This Week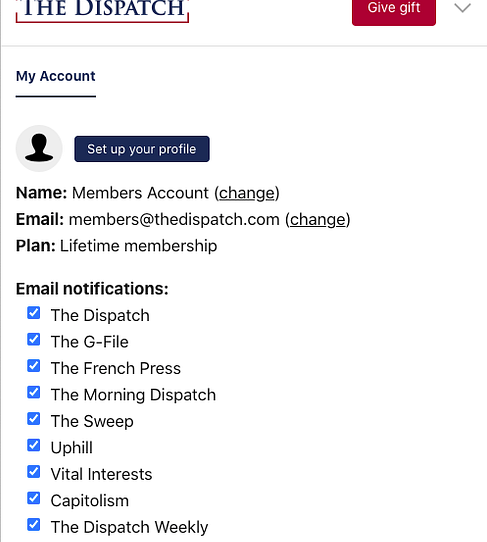 Hey Dispatch Readers, 
The pros would probably tell me this is a really dumb way to start a sales pitch, but I'm doing it anyway—because our free-trial offer expires at the end of this week. So I'm taking my shot.
While the ranks of Dispatch members continue to swell, some subscribers to The Dispatch have canceled. This is inevitable. The suits call it "churn"—and while our churn rate is very low by industry standards, we still hate it. But you know what one of the most common reasons people say they're canceling is? Because we send them "too much stuff."
Now, let me be clear. We don't send them spam. We don't send them miracle cures or notifications intended to bait the reader into coming to our website so we can monetize their clicks (nor do we sell addresses so other people can do that).