GOP Reps Slam Greene, Gosar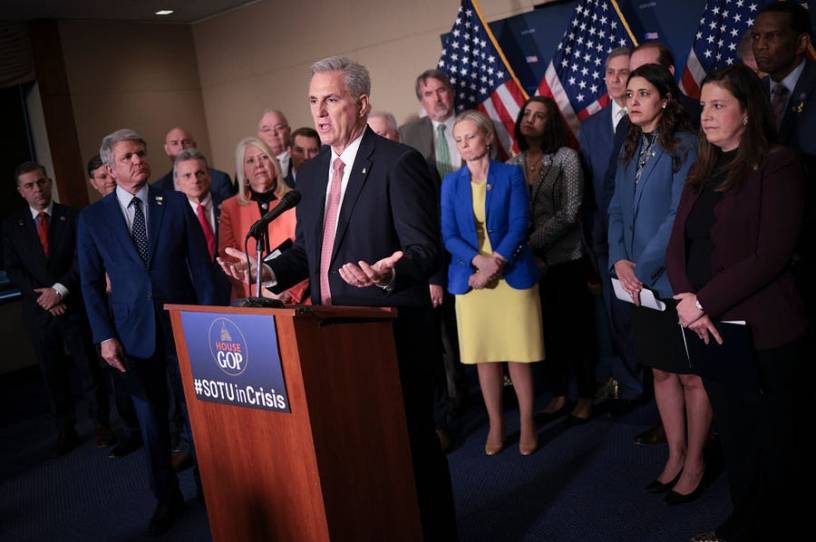 House GOP Leader Kevin McCarthy is tired of fielding questions about Georgia Rep. Marjorie Taylor Greene. 
That frustration was obvious during Tuesday's Republican leadership press conference, when a reporter asked McCarthy about Greene's decision to speak last weekend at the America First Political Action Conference (AFPAC), organized by white nationalist activist Nick Fuentes. Fuentes has denied the Holocaust took place and described the Taliban as a "conservative, religious force" while cheering Afghanistan's fall to the Taliban last year. GOP Rep. Paul Gosar, another member of the House Freedom Caucus, spoke to AFPAC over video this year. 
"I commented on that yesterday," McCarthy said Tuesday morning during a House GOP press conference. The day before he told reporters Greene and Gosar's appearances at the conference were "appalling and wrong."
But McCarthy dodged repeatedly when pressed on whether Greene and Gosar will face any repercussions. He said on Monday that he would meet with the two members this week.