GOP Senators Face High Stakes in Impeachment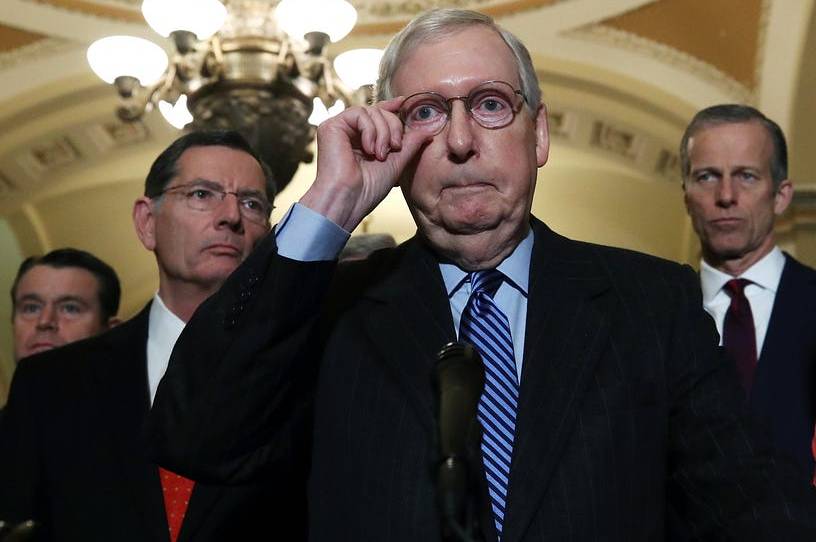 President Donald J. Trump was impeached on Thursday. 
I know that he was technically impeached when the House voted to do so in December. But the truth is, as a political and historical matter, Thursday was the day. House Speaker Nancy Pelosi's strategy—brilliant to fans, incomprehensible to foes—of sitting on the articles of impeachment left a lot of people wondering whether this show was ever going to get on the road.
Now, with the chief justice of the Supreme Court sworn in to preside over the Senate trial, and senators sworn in as jurors, there's no mistaking that it's about to go down. The clearest sign that the Senate is taking this at least somewhat seriously: Senators are handing over their cellphones before they enter the chamber. That's not good news for the president.
Oh, it's still unlikely there will be enough votes to remove Trump from office. But having talked with many GOP senators since the Ukraine story broke, I can tell you that few have paid close attention to the facts of the case. Some weren't engaged because they wanted—or said they wanted—to avoid reaching conclusions since they would have to be impartial jurors. Others seemed to think, understandably, that the Ukraine drama was simply the latest chapter in the long-running story of the media and Democrats rushing to "get" Trump no matter what. Others appeared eager to stay in their lanes, avoid the cable-news shout shows and get on with the jobs they were sent to Washington to do. 
Get every newsletter and all of The Dispatch. Support quality, fact-based journalism.
Get Started
ALREADY HAVE AN ACCOUNT? SIGN IN