Guessing Games at the Brink of War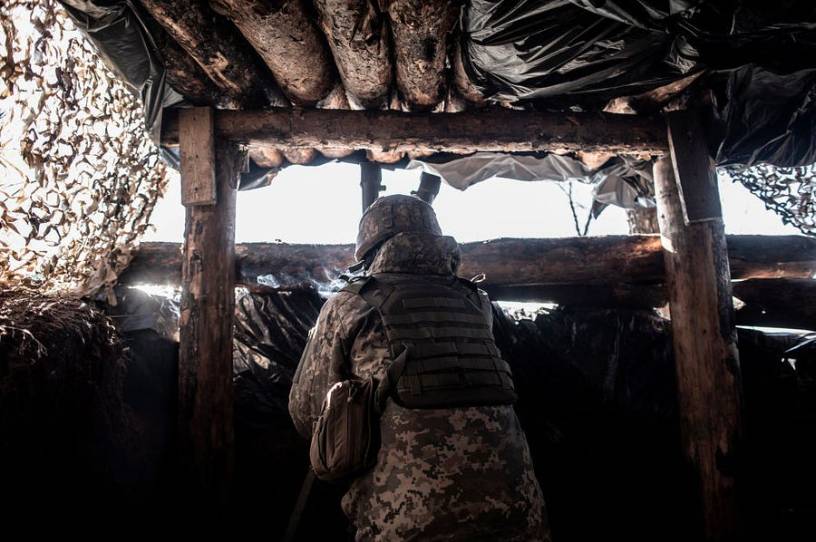 The week appeared to open with the West on the brink of geopolitical disaster. 
Three months into Russia's buildup of troops and arms near Ukraine's border, the Biden administration informed the world that President Vladimir Putin had successfully concentrated sufficient force to launch a further invasion at "any time," including before the conclusion of the Olympic games in Beijing. Such an attack could topple President Volodymyr Zelensky's government in Kyiv within 48 hours and leave 25,000 to 50,000 civilians dead. Accordingly, the U.S. State Department moved its embassy from Ukraine's capital to Lviv, a Western city near the Polish border, and urged citizens to flee while the option remained. 
"American citizens should leave now," President Joe Biden told NBC's Lester Holt in a rare sit-down interview. "It's not like we're dealing with a terrorist organization. We're dealing with one of the largest armies in the world. It's a very different situation, and things could go crazy quickly." The president reportedly told Zelensky and other world leaders to expect an attack by Tuesday or Wednesday. 
But then, at the height of the West's alarm, the Kremlin appeared to stand down. Russian Foreign Minister Sergei Lavrov on Monday reportedly told Putin that the West demonstrated "a willingness to enter into serious negotiations" and was "no longer able to just ignore" Moscow's security concerns. On Tuesday, Putin claimed to have begun a "partial" withdrawal of the Russian troops stationed near Ukraine's border.