Has Aldi Stopped Requiring Customers to Wear Masks?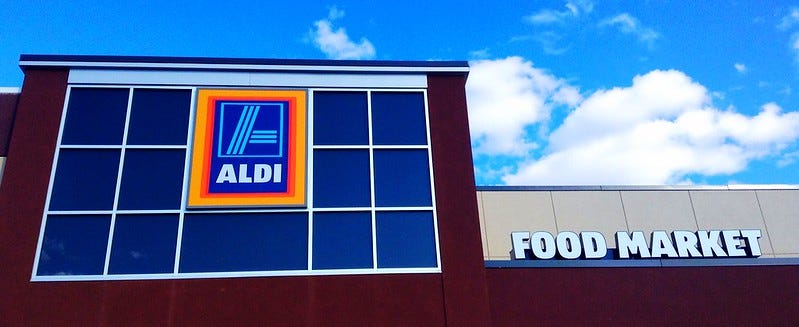 A viral Facebook post claiming to feature a message from Aldi stated that the grocery store chain will not enforce a face mask requirement: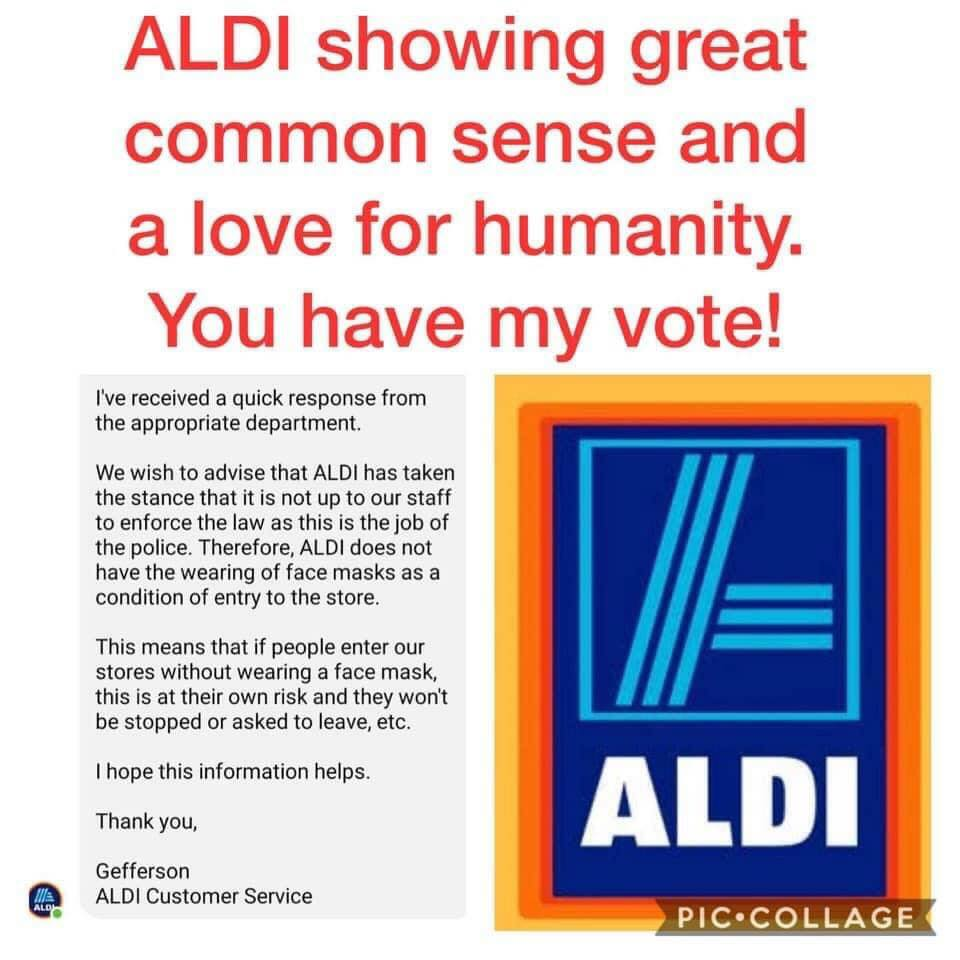 Contrary to what "Gefferson" said in the alleged message, Aldi does require face masks to enter the store. In a statement released on July 17, it was announced that "effective July 27, face coverings will be required to enter ALDI stores." The logic of this decision runs counter to what is claimed in the Facebook post—because asymptomatic, pre-symptomatic, and mildly symptomatic coronavirus carriers can still spread the virus, it's possible for people who have the virus to spread it without realizing they're even contagious.
There is abundant evidence that masks lower the risk of those who already have the virus spreading it to others, and there is emerging evidence that they may help protect mask wearers themselves by reducing the number of virus particles they take in. So, people who don't wear masks are not only increasing the risk that they could spread the virus to others, if they're infected, they may well be raising their own risks of catching it. Aldi's July 17  statement further notes: "We encourage any customer that is unable or unwilling to wear a face covering, to visit shop.aldi.us for grocery delivery – and even Curbside Grocery Pickup in many locations."
In a statement to The Dispatch Fact Check, an Aldi representative said of the Facebook post: "We can confirm the response in question that is circulating on social media is not authentic and did not come from a representative for ALDI U.S."