Having Coffee with Dr. Freud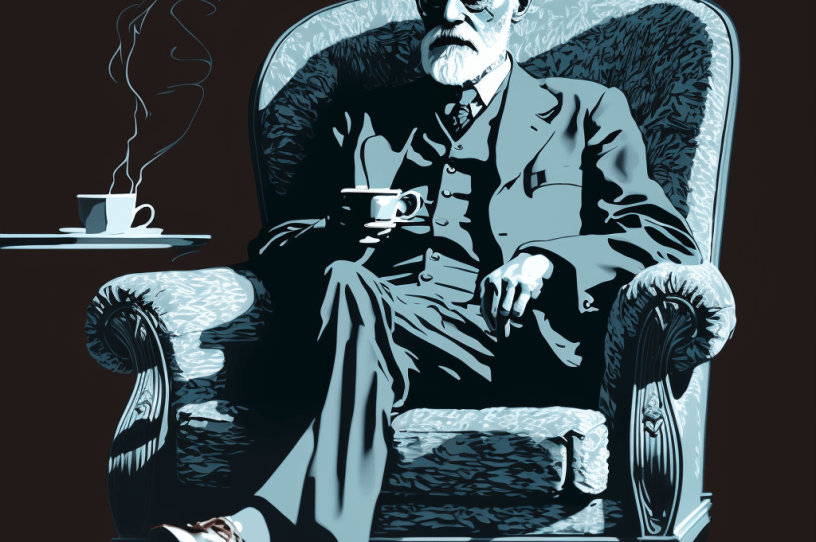 I am not much for taking selfies. My lifetime total is probably still in the single digits. But buried deep in the cloud, dated May 22, 2013, is one I rather like. It is a picture of myself reflected back from a smallish wall mirror, hanging not on a wall, but in the middle of a window, suspended from its handle. The window is located at Berggasse 19, Vienna, the apartment where Sigmund Freud lived and worked for almost 50 years.
I have always thought there was something just a bit uncanny—to borrow a word about which Freud himself wrote an important essay—about staring back at myself out of the same mirror from which Freud stared back at himself many years earlier. It's as though the two of our subconscious selves were in there together, behind the glass, trying to get out.
Berggasse 19 is now a museum commemorating Freud's life and work. Its chief appeal—although I have not seen it since it underwent renovation and expansion a few years ago—is, like that mirror, the sense of Freud's presence. Few of his actual belongings are there, but one senses his spirit presiding over the premises where so much of his important work was done.
His belongings are missing because he took them along when he fled Vienna in 1938—reluctantly and under intense pressure from friends—in order to escape the Nazis. After difficult negotiations with the occupying Germans, and with help from the American government and financial support from Princess Marie Bonaparte, Freud finally reached London and took up residence at his new address, 20 Maresfield Gardens. Already seriously ill from long-term cancer of the jaw, a result of his habitual cigar-smoking, Freud lived only about a year at his new home before dying in September 1939.