House Republicans Look Back to 1994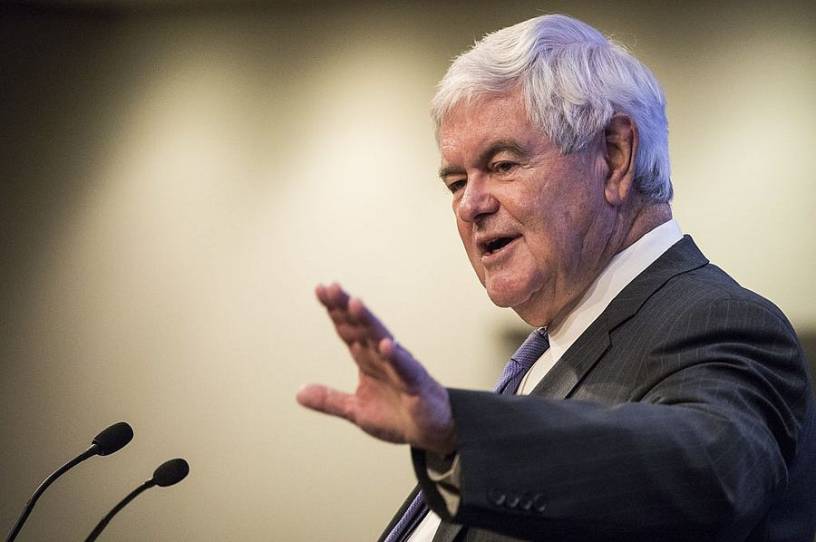 PONTE VEDRA, Fla.—Former House GOP Speaker Newt Gingrich approached the 1994 midterms with a clear campaign strategy—give his members a concrete legislative agenda to campaign on and make the case to voters that Democrats had tried and failed to govern effectively despite controlling both the White House and Congress. 
His strategy paid massive electoral dividends. That year, Republicans netted 54 seats in the House, eight in the Senate, and retook both chambers for the first time in four decades. 
Nearly 30 years later, Gingrich is playing a behind-the-scenes role ahead of the 2022 midterms, having addressed the House GOP conference during a closed-door session last Wednesday at this year's three-day issues retreat in Ponte Vedra, Florida. 
House Republican leaders made clear to reporters at this year's conference that they are keeping Gingrich's 1994 playbook in their back pocket: running on a concrete legislative agenda while keeping the central focus on Democratic failures in Washington. It likely also means using media much the same way as Gingrich, with fiery floor speeches and combative, made-for-TV congressional hearings.  
Keep reading with a free account
Create a free Dispatch account to keep reading
Get Started
ALREADY HAVE AN ACCOUNT? SIGN IN