How Donald Trump Broke U.S. Trade Policy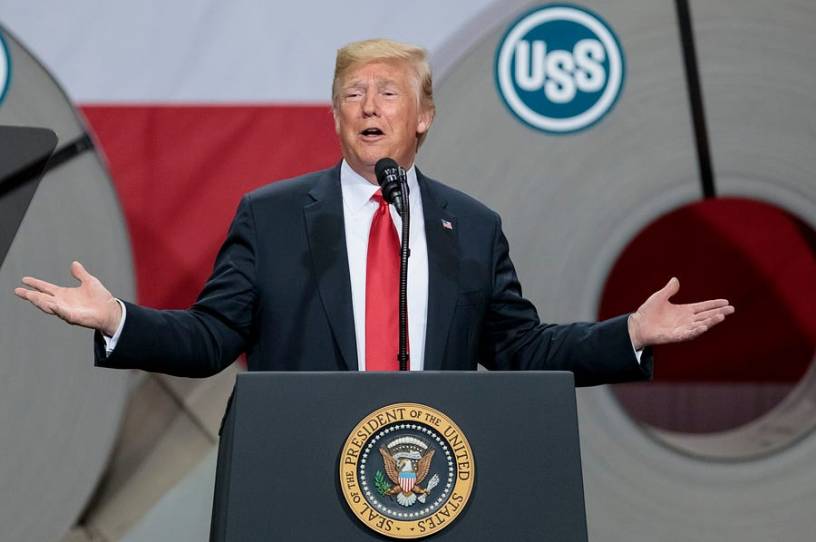 An administration that has disregarded the legal limits on the president's trade authority and rules governing U.S. trade agreements will soon be rewarded with a big election-year win. The House has already approved the United States Mexico Canada Agreement, and the Senate is all but certain to follow—never mind legitimate concerns that it will actually inhibit trade and investment. Whatever the deal's economic impact, its most important contribution may be what it says about our policymaking system—and the president who broke it.
How did we get here? Trump campaigned on renegotiating NAFTA—"the worst trade deal ever made," he called it—and in May 2017 he notified Congress of his intent to fulfill this promise. Multiple rounds of negotiations with Mexico and Canada followed, even as Trump frequently threatened to withdraw from NAFTA or impose tariffs—a step he actually took in June 2018, complicating the talks. 
Somehow, the parties struck a deal in September 2018 and signed it on November 30, 2018—a few weeks after the House flipped in the midterms. The newly empowered Democrats quickly asserted that the deal wouldn't work in its present form and started pushing for stricter labor standards and other measures. Between that and the tariffs, many people (including members of Congress) believed that the agreement would be shelved until 2020 or later.
But then U.S. Trade Representative Robert Lighthizer held closed-door negotiations with a "working group" of House Democrats handpicked by Nancy Pelosi. The result? Substantial, unpublished modifications of the deal, covering labor and environmental standards, intellectual property, dispute settlement, and other issues. Those were announced on December 10, 2019, and the deal was signed by the three countries that same day. A whirlwind of activity followed: The amendments were released to the public on December 11; the complete (and lengthy) implementing bill was introduced in Congress two days later; the House Ways and Means Committee reviewed the bill (without changes) on December 17; and the House passed it on December 19 after impeaching the president and right before leaving town for the holidays.