How Many Democratic Candidates Will Survive Iowa?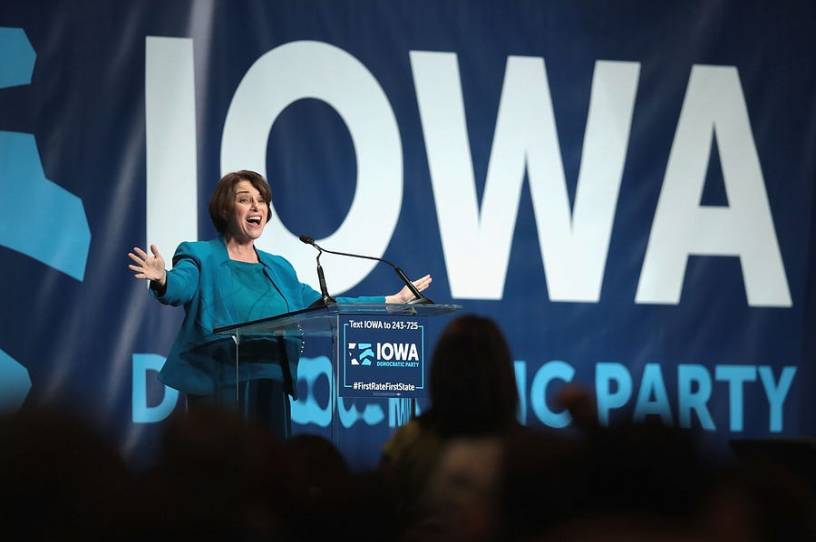 When Amy Klobuchar asserted back in September that voters would be looking at "who is in the top eight" in the Iowa caucuses, she was trying to counter an old political axiom saying that there are only "three tickets out of Iowa."
Since then, the Democrat field has been reduced slightly, but there are still 14 Democrats in the race. (You had forgotten about Deval Patrick, admit it.) With the caucus now just four weeks away, is she right? 
First, some history. In 1972, Iowa Democrats moved up their caucus to January, which made it the first nominating contest in the country that year.  Iowa Republicans, realizing what an opportunity this was for a state largely known for its butter cow, followed suit in 1976. And then the state legislature passed a law that the Iowa caucuses would always be held eight days before any other nominating contest (a real thumb in the eye of New Hampshire, which still calls itself "first in the nation" as a sort of technical nod to the primary vs caucus rivalry). 
That leaves us eight contested Republican caucuses and 10 Democratic ones to consider. 
You're out of free articles
Create an account to unlock 1 more articles