How Moscow Is Threatening Radio Free Europe and the Remnants of the Independent Press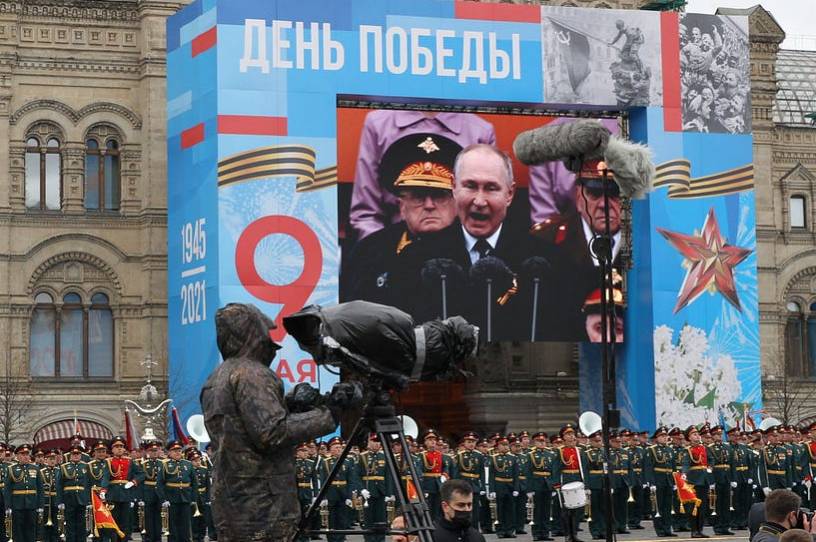 On January 17, the Kremlin's foremost political foe deboarded a plane in Moscow. Alexei Navalny—after months of recovery from his August poisoning by henchmen of Russian President Vladimir Putin—repatriated voluntarily after 20 weeks in Berlin. Navalny had few illusions about what awaited him upon his return, despite his repeated insistences that the government had no legal basis to make an arrest. Russian authorities promptly apprehended the 44-year-old politician and sentenced him to 32 months in a penal colony shortly thereafter. 
"This is my home. I have come here, and people are asking, 'Are you afraid, are you afraid?' I am not afraid," Navalny told a small gathering in Sheremetyevo International, where his flight was rerouted by authorities to avoid crowds of supporters and reporters amassing at southeast Moscow's Vnukovo airport. 
Despite the last-minute diversion, two Radio Free Europe/Radio Liberty (RFE/RL) journalists were there to capture it all, boarding alongside Navalny in Berlin and livestreaming his arrival in Russia. In the days following his arrest and leading up to his sentencing, traffic to the online outlet's Russian arm climbed to a record high of more than 70 million visits and 27 million page views. RFE/RL's coverage of Navalny ever since—including his imprisonment, hunger strike, and battle against life-threatening illness—is one of the many topics, neglected entirely by state media, driving the site's rapid growth.
But it's also one source of RFE/RL's recent hardships in Russia. As Putin's own popularity wanes, fueling the demand for independent media, the Kremlin lashes out at RFE/RL and other outlets offering unfettered reporting on the country's leadership. The editorially independent, American-funded outlet now faces upward of $2.36 million in fines for failure to comply with Russia's restrictive "foreign agent" laws, which Putin wields to stifle access to objective information on his home turf.