How the International Community Can Help the People of Belarus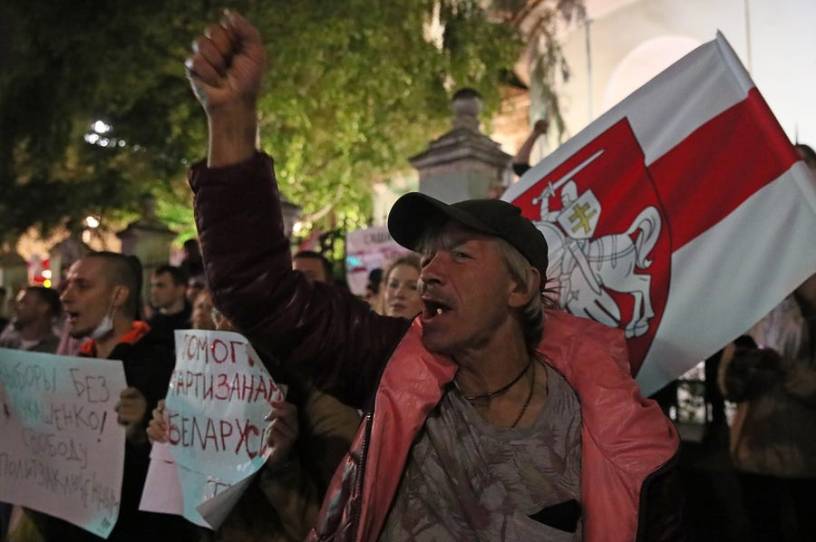 Sunday's elections in Belarus saw the most significant outpouring of civic opposition to the authoritarian Lukashenko regime in years. After suppressing dissent and falsifying results, Alexander Lukashenko is now claiming a landslide victory, determined to maintain this fiction through a brutal crackdown on protesters and political opponents. 
However hard he may try, Lukashenko cannot hide the fact that he has clearly lost all legitimacy with the Belarusian people, who have put their faith in opposition challenger (and political novice) Svetlana Tikhanovskaya. At the time of publication, Tikhanovskaya had fled to Lithuania after she was widely reported to have been threatened with arrest and refuses to concede the election. Tikhanovskaya deserves the full support of the international community—and the United States in particular. 
The regime did everything in its power to prevent the elections from being free and fair—restricting candidates' registration and campaigning; manipulating the early voting period to inflate turnout; using the COVID-19 pandemic as an excuse to obstruct independent election monitors; and directing election administration officials to manufacture results out of whole cloth. The fraud was so systematic that many election precincts registered turnout of more than 100 percent. But in fact, all the evidence suggests that Lukashenko has lost the election and can only remain in power by force.
What can the community of democratic nations do to stand with the forces of democratic change inside Belarus?