How to Treat the Hunter Biden Story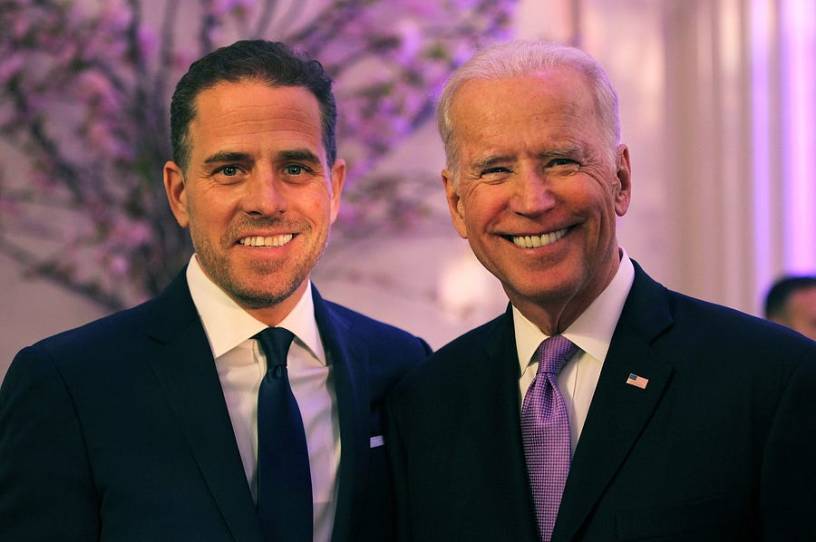 Much of the mainstream media refuses to cover the substance of the Hunter Biden laptop story. I think this is more defensible than Trumpworld claims. President Trump says journalists who don't cover it are "criminals," which is criminally stupid. Still, I think the press shouldn't be so scared to deal with the story on its merits. 
Here's what happened. Less-than-scrupulous Trump allies Rudy Giuliani and Steve Bannon claimed to have obtained a copy of Hunter Biden's laptop hard drive from a repair shop and gave it to the New York Post. The Post ran with the story without, in my opinion, doing the due diligence to confirm the material provided. Indeed, the provenance of the laptop is so sketchy, replete with changing or conflicting stories from the shop and Giuliani, that the lead author of the story refused to put his byline on it. Fox News initially declined to run it because of the very real possibility it's part of a disinformation campaign. 
As of now, it appears that at least some of the contents of the hard drive copy are genuine. It's impossible to know yet whether they've been "salted" with disinformation—a common practice in Russian hacking operations used by the sorts of people Giuliani has associated with. If the copy doesn't match the actual laptop in the FBI's possession, or if the FBI uncovers skullduggery, Giuliani, Bannon and the Post will have much to answer for.
But now the story is out there. And between those on one side echoing Trump's claim that it proves the Bidens are an "organized crime family" and those on the other side—the Biden campaign, much of the media—pretending the story doesn't exist, it's worth cutting through the hyperbole to ask, "What if it's all real?"