How U.S. Nonprofits Funnel Money to Islamist Extremists in Pakistan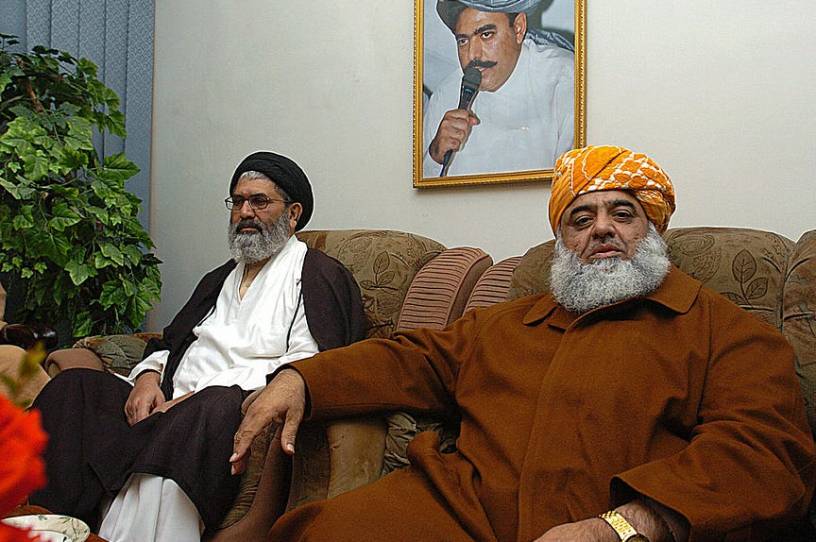 A Shiite Islamist extremist group in Pakistan, tied to Hezbollah and the Iranian regime, fundraises for the families of its fallen martyrs using a global network of nonprofits, including 501(c) organizations in the United States.
Alongside its other Islamist activities—including anti-Sunni violence as well as pro-Tehran protests against America and Israel—Tehreek-e-Jafaria Pakistan (TJP) works to raise funds for the family members of Pakistani Shiite "martyrs" through an international network headed in Pakistan by TJP's chief proxy, Shaheed Foundation Pakistan, which operates in coordination with organizations throughout Pakistan, Europe, and North America. 
According to the Center for Strategic and International Studies, the TJP has called for the creation of a "popular Islamic army based on compulsory military training for all able-bodied males … to encourage the spirit of holy war." Banned in Pakistan, TJP has changed its name multiple times to circumvent government restrictions. For some years, it went by Islami Tehreek Pakistan (ITP), which was also proscribed. Today, according to Muhammad Amir Rana in his study, A to Z of Jehadi Organizations in Pakistan, the TJP operates as Millat-e-Jaffaria or Millat-e-Jafria; a name also used to reference the collection of organizations that operate under the umbrella of TJP leader Allama Syed Sajid Ali Naqvi, the personal representative of Iran's Ayatollah Khamenei in Pakistan.
Given its parent network, it is perhaps hardly surprising that the Shaheed Foundation Pakistan is overtly linked to terrorist groups. A 2006 post on its website includes details of a rally organized by the group in "Celebration of the Great Victory of Hizbullah over Israel and tribute to the Islamic Hero, [Hezbollah leader] Syed Hasan Nasrullah."