If Biden Won't Stand Up to Iran, Congress Should Stand Up to Biden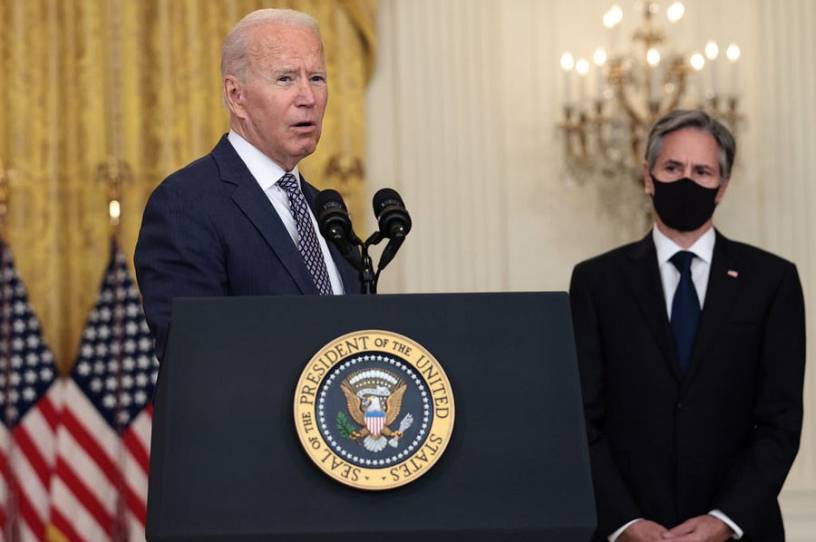 The Biden administration's Iran policy is collapsing, and it is well past time for Congress to intervene using a key tool it crafted in 2015: the Iran Nuclear Agreement Review Act (INARA). Soon after President Biden took office, the United States and five other world powers—the United Kingdom, France, Germany, Russia, and China—engaged Iran in six rounds of talks to restore the 2015 nuclear accord, formally known as the Joint Comprehensive Plan of Action (JCPOA), from which the Trump administration withdrew in 2018. The negotiations have stalled since June, shortly after the installation of Iran's ultra-hardline president, Ebrahim Raisi. The administration—in apparent desperation to revive the deal—appears on the verge of offering Iran extensive new sanctions relief that would underwrite an expansion of the regime's malign activities.
Judging by Raisi's appointing a slate of hardliners to his Cabinet, including Deputy Foreign Minister Ali Bagheri Kani, Tehran appears ready to steamroll U.S. negotiators. The Biden administration, which had unilaterally relaxed some U.S. sanctions and reportedly agreed to concessions above and beyond the JCPOA's flawed terms, now appears eager to flood the Tehran regime with some $90 billion in frozen assets and to lift terrorism, ballistic missile, and human rights sanctions unrelated to the JCPOA.
What's more, the administration is ignoring Congress's questions about what exactly it has already agreed to. Behind the scenes, the Biden State Department is stonewalling Congress by ignoring letters from senators and representatives asking for details and documents on Iran policy and planned sanctions relief. Requests have either gone unanswered or the administration has provided insignificant information. Career officials privately report that the administration has ignored or silenced their internal concerns and objections.
Before and after Biden took office, his advisers protested Trump's maximum economic pressure campaign that the former president instituted after withdrawing from the JCPOA. Biden's team warned that sanctions only worsened Iran's malign behavior and nuclear escalations. Now, the administration has had had eight months to try its approach: much-vaunted diplomacy and multilateralism, paired with a pause in enforcement of key U.S. sanctions to induce moderation in the Islamic Republic's behavior.