Inside the First Ukrainian City to Fall to Russia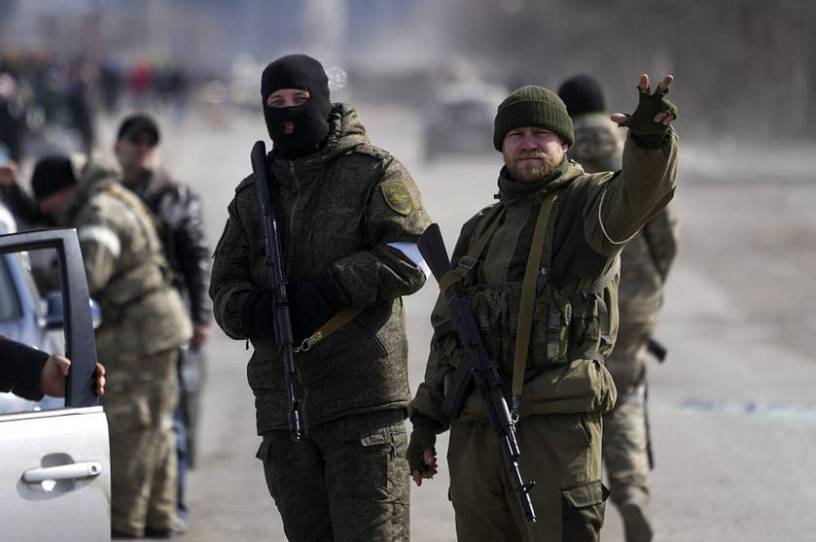 Before Russian troops entered their streets more than 20 days ago, the residents of Kherson, Ukraine, enjoyed a quiet existence in the modest but budding economic port city. The southern hub of just over 280,000 people boasted one of the region's oldest universities, thriving maritime trade, a 230-year-old cathedral, and surrounding land ideal for melon and squash cultivation. 
It had also invested in modern luxuries, including the well-loved Fabrika Mall, a sizable complex complete with American and western European retailers. But Russian forces leveled the shopping center, one of Kherson's major revenue generators, in the earliest days of their advance. "It seems the Russian army has confused us with a NATO base and has decided to 'liberate' us," Fabrika Mall posted on its Facebook page, offering a sad commentary on the disparity between Russia's stated goal of liberating Ukraine's people and its flagrant targeting of noncombatants. As of Wednesday, the Office of the U.N. High Commissioner for Human Rights assessed that at least 977 Ukrainian civilians, but likely many more, had been killed in Vladimir Putin's war of aggression. 
Many of them were in Kherson, the first Ukrainian city to fall to Russian forces. The administrative center and its surrounding region, Kherson Oblast, witnessed the conflict's earliest fighting as invading forces from Russian-occupied Crimea pushed northwest toward Mykolaiv and Odessa and northeast to establish a land corridor to Ukraine's eastern Donbas region, home to the Kremlin's proxy states. In the wake of their advance, the Russians left behind occupying forces, who now hold the entire oblast.
Military clashes in Kherson proper have since slowed, but its civilians' fight for survival continues as they face an impending humanitarian crisis and the brutality of Russian occupation. Evacuation remains virtually impossible, with enemy forces surrounding the city on all sides and continued Russian reluctance to establish viable humanitarian corridors. Russian propagandists, meanwhile, are continuing a years-long campaign to paint Kherson as the center of anti-Ukrainian and pro-Russian activity.
You're out of free articles
Create an account to unlock 1 more articles