Joe Kent's Tumultuous Campaign Comes to a Close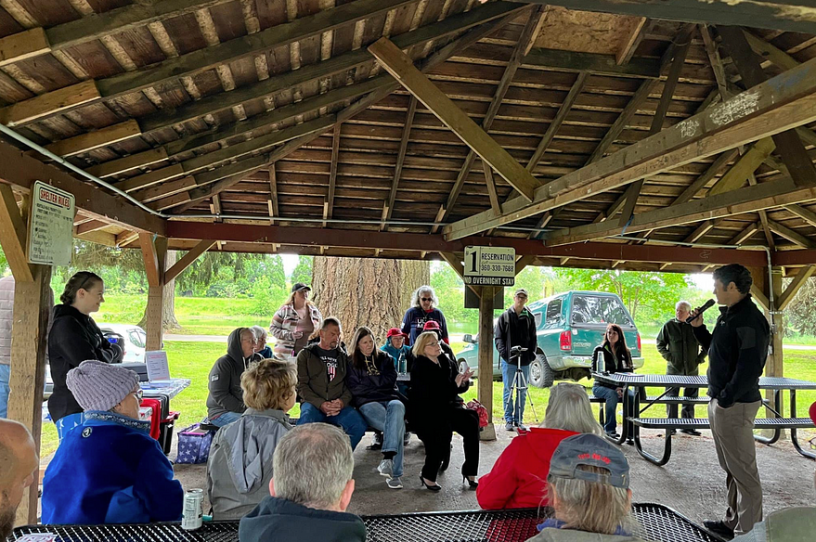 In early March, far-right activist David Carlson invited Joe Kent, a GOP candidate in Washington state's 3rd Congressional District, to join him for a live-streamed YouTube interview so the Trump endorsee could set the record straight on his relationship to white nationalist activist Nick Fuentes. 
What began as an effort to clear the air on the Fuentes front quickly devolved into an issues-based litmus test that went poorly for Kent, a first-time candidate who faces pro-impeachment GOP Rep. Jaime Herrera Beutler in today's jungle primary.  
The interview now goes down as one of the more disturbing moments in Kent's congressional campaign. "I don't think there's anything wrong with there being a white-people special interest group," Kent says at one point in the interview. "They have to be very careful about the way they couch that and the way they frame that, obviously in terms of messaging and in terms of getting credibility. I don't think there's anything wrong with that. As far as me running as a candidate, running out there and saying this is all about white people, that does not seem like a winning strategy."
Kent spent the rest of the 47-minute livestream groveling before Carlson and indulging the young activist's provocative questions about immigration, religion, and white Christian nationalism. It's part and parcel for Kent, who regularly makes headlines for his controversial foreign policy views, 2020 election denialism, internal staff disputes, and dalliance with far-right figures on the campaign trail.