'Win the Argument, and Then You Can Win the Vote'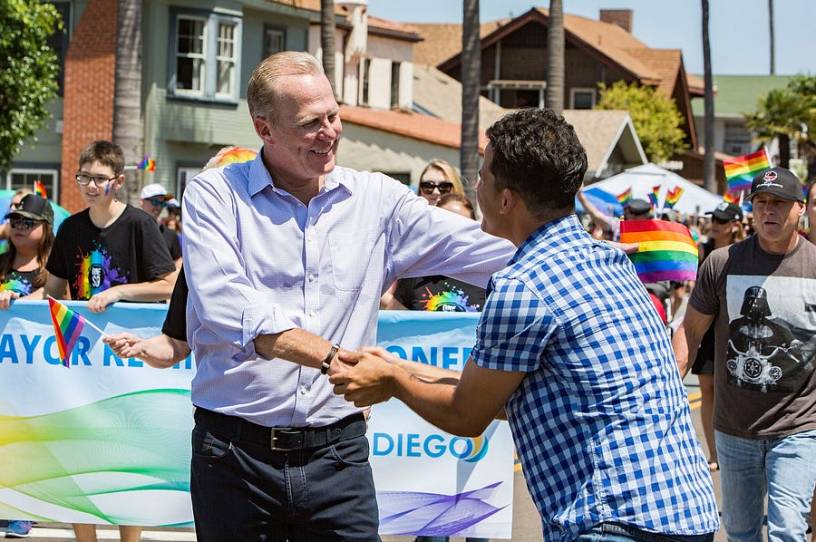 Democrats dominate California politics at both the state and national level. They have controlled both houses of the state legislature almost nonstop since 1970, and the state's U.S. congressional delegation currently has 45 Democrats compared with seven Republicans. But in San Diego, one Republican has defied the state's progressive tilt. Republican Kevin Faulconer won a special election to serve as San Diego's mayor in 2014 and clinched a full term in 2016. He was prevented by term limits from running again this fall. Faulconer sat down with The Dispatch to discuss how he won as a Republican in a Democratic-leaning city, his potential bid for governor, his criticisms of California's coronavirus response (and Gov. Gavin Newsom's infamous dinner at French Laundry), what his conception of a "California Republican" is, and the challenges he thinks the Golden State needs to address. The following has been edited for length and clarity.
Sutton: You've come out pretty hard against Gavin Newson this past week. Can you talk me through your criticisms of the coronavirus response in California and specifically Gov. Newsom's?
Faulconer: You know, Californians are hurting. There's so much frustration over the shifting rules and the fact that the governor doesn't follow his own rules—people are hurting, small businesses are hurting. And when you see that there's rules for everybody except for the governor, I think people are just hitting a breaking point. Everybody's doing their best to stay healthy, to stay safe. But when we see, for example, a curfew that just came out last week, it's an arbitrary and hollow executive order, hurting more of California, but it's not based on any science. And that's a big problem. 
You know, I focused a lot on small businesses, on keeping everybody healthy and safe following the rules, but we've had literally businesses open and close five times in San Diego with this constant whipsaw and flip-flopping because of the color-coded system. You can't stay in business that way and it's getting impossible to do so.