Making Turkey Choose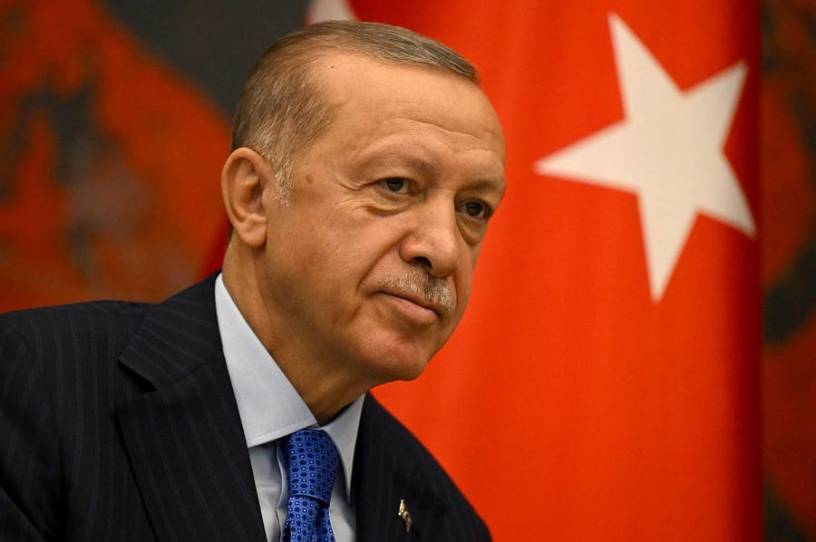 To an outside observer, Turkey's behavior since the start of the Ukraine war might seem erratic. When Russia began its aggressive warfare, Turkey condemned the attack and put a planned acquisition of new Russian weapons on hold. The Turkish company Baykar—one of whose executives is President Recep Tayyip Erdoğan's son-in-law— provides the Ukrainian military with Bayraktar drones free of charge. But Turkey was also staunchly opposed to the accession of Sweden and Finland to NATO—until it was persuaded to drop its veto. 
Turkey helped broker a deal between Ukraine and Russia to allow Ukrainian grain shipments safe passage through the Black Sea, all while adopting Russian payment systems to facilitate business and travel for Russian citizens (a decision that has now been reversed under international pressure). 
While Turkey at least pretends to be a committed NATO member, even the most experienced analysts find it hard to pin down where Ankara's allegiances lie. 
At a press conference earlier this month—held with Serbian President Aleksandar Vučić, who has maintained a close relationship with Russia—Erdoğan added another item to the list of Turkey's unpredictability in the Ukraine conflict. The Turkish president expressed his view that Western policy is based on provocation, and that leaders in Europe "underestimate" Moscow. Erdoğan's position is exactly in line with the talking points of the Kremlin and echoed by his allies. The Turkish leader seems to express his views with a certain cool, as the 68-year old was seen dozing off during the press conference on multiple occasions.