McAuliffe Tries to Tie Youngkin to Trump in Campaign's Waning Days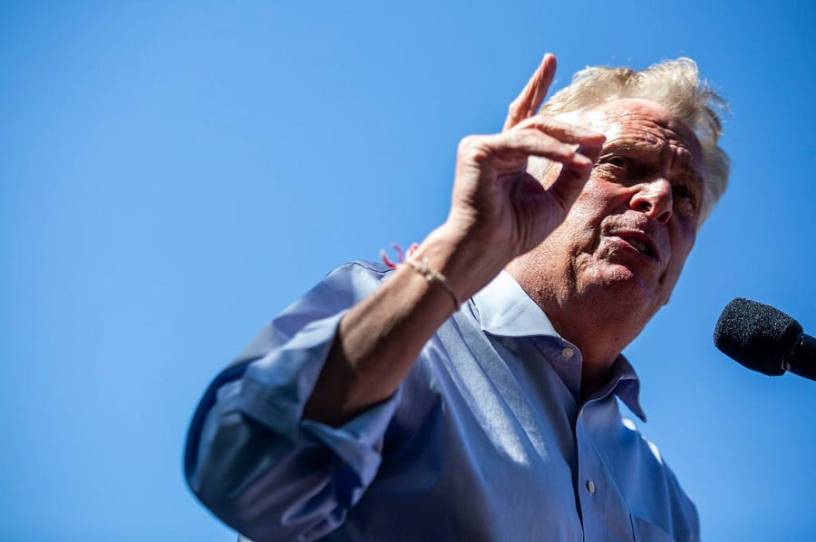 FAIRFAX, Virginia—With just two weeks left of voting in Virginia's gubernatorial election, Democratic candidate Terry McAuliffe is hoping that campaigning alongside a team of high profile Democrats will boost enthusiasm among voters ahead of November 2.
McAuliffe maintains a slight polling lead over his Republican challenger Glenn Youngkin, a first-time candidate and former co-CEO of the Carlyle Group. But the race is tight. The nonpartisan Cook Political Report changed its forecast from "Lean Democrat" to "Tossup," and FiveThirtyEight's polling average currently gives McAuliffe a 2.9 percent lead over Youngkin (48.5 percent to 45.6 percent.)
In a last-minute effort to get Virginia Democrats to the polls, McAuliffe campaigned last weekend alongside voting rights activist and failed Georgia gubernatorial candidate Stacey Abrams in Fairfax County, Virginia. "I'm here from Georgia. We don't have an election this year for the governor, but I know what happens here matters across this country," Abrams told a crowd of fully masked rally attendees on Sunday. President Joe Biden, Vice President Kamala Harris, and former President Barack Obama will also join him on the campaign trail this month.
Once a solid red state, Virginia hasn't elected a Republican candidate statewide since 2009. The commonwealth's sitting governor, lieutenant governor, and attorney general are all Democrats.