Meet the Turkish Oligarch Who's Pushing Kremlin Talking Points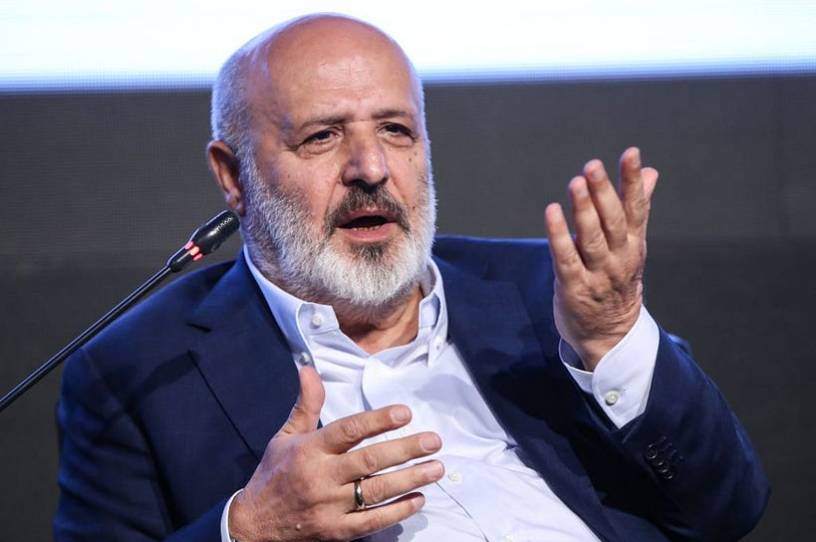 Russian oligarchs are the primary enablers of President Vladimir Putin's kleptocratic authoritarianism, but they aren't the only ones. The activities of Turkish business magnate Ethem Sancak, one of President Recep Tayyip Erdoğan's closest political allies, demonstrate how Russia exerts influence even in NATO member states through business figures aligned with the Kremlin's anti-Western worldview.
Sancak appeared on Russian news channel RBC earlier this month to argue that NATO is the main culprit in Ukraine, calling the transatlantic alliance a "cancerous tumor" in the Turkish body politic. He also echoed Kremlin talking points that presented NATO action against Russia as a threat to Turkey: "We will not join in the sanctions, because if Russia falls, Turkey would get divided. And if Turkey falls, the same goes for Russia."
Sancak, a former member of the executive committee of Erdoğan's Islamist-rooted Justice and Development Party (AKP), spoke to RBC while visiting Moscow alongside members of Turkey's Maoist-rooted Patriotic Party (VP), Erdoğan's enemies-turned-tactical allies who share his agenda of pivoting Turkey toward China, Iran, and Russia. Fraternizing with Maoists may seem unusual for an oligarch, yet Sancak's path to political Islam started in the 1970s with his youth activism among the ranks of Turkey's Maoist movement.
During his undergraduate studies in business administration at Istanbul University, Sancak was a member of the Revolutionary Workers' and Peasants' Party of Turkey (TIIKP), for which he later served as provincial chair in Diyarbakir. His peers remarked on his enthusiasm for "transforming society" along Maoist lines. Sancak worked briefly as a journalist between 1976 and 1978 before moving into the pharmaceutical industry, climbing its ranks to become the chairman of the board of the Turkish Pharmaceutical Warehouses Association from 2004 to 2010.