Non-Interventionist Republicans: A Small, Vocal Minority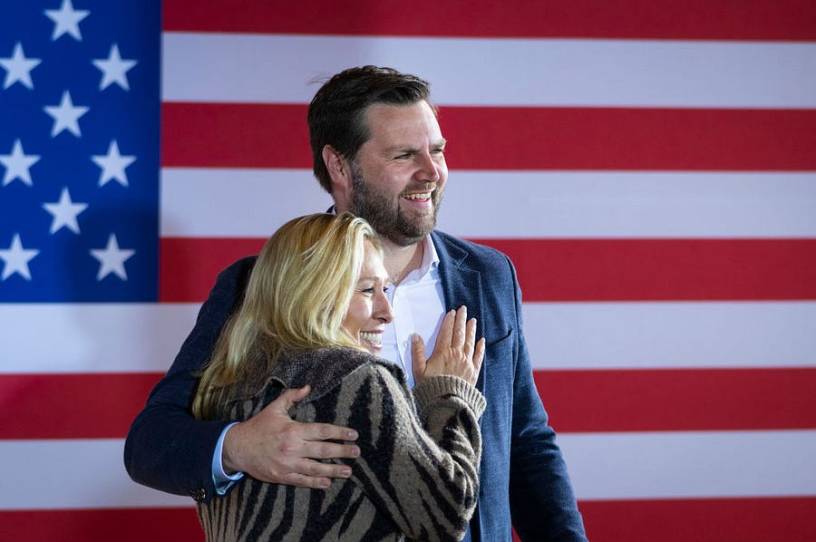 In late March, a small group of isolationist figures on the political right gathered in a dimly lit Marriott Marquis ballroom to brainstorm solutions to what the event's invitation deemed "Washington's decades-long, failed, bipartisan foreign policy consensus." 
The self-described emergency conference, "Up from Chaos," featured a handful of emerging nationalist voices, including Hillbilly Elegy author and, as of Tuesday night, Ohio Senate GOP primary winner J.D. Vance. Though he wouldn't score the decisive endorsement of former President Donald Trump until a couple of weeks later, Vance embraced recognizably "America First" talking points in his allotted time.
"At the end of the day, our foreign policy needs to be a little more sophisticated than 'the guy in Russia is good'—sorry, 'the guy in Russia is bad and the guy in Ukraine is good,'" Vance told the gathering of roughly 100 attendees. "That may very well be true, but it doesn't lead to any foreign policy conclusions for the American people." 
If Vance parlays his Ohio primary win into a general election victory to replace retiring Republican Sen. Rob Portman, the U.S. Senate stands to gain a vocal advocate for reducing the U.S. footprint overseas. And he's not the only candidate running a non-interventionist playbook this midterm cycle. Amid one of the 21st century's greatest geopolitical crises—the war in Ukraine—several high profile Republican contenders for U.S. Senate and House seats are loudly staking their claim to an inward-looking foreign policy agenda.