Our Game of Risk in Syria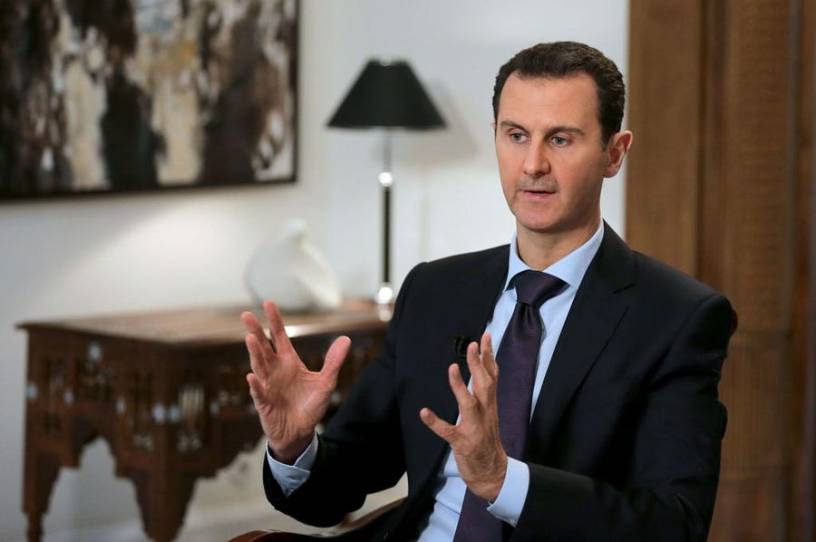 For decades, American foreign policy in the Middle East was characterized by indifference to human rights and democratic governance. And on the rare occasions that leaders were called upon to justify their propensity for kings, presidents for life, and beribboned "colonels," they gestured toward the exigencies of the Cold War. But the Cold War is done, 9/11 upended both U.S. policy and attitudes in the Arab world, and the Arab Spring officially inaugurated what looked like a new era. Nonetheless, two decades later, the freedom interregnum in American policy is done, and there is no clearer place the new-old policy is on view than in Syria.
As many have painstakingly detailed (here, here, here, and here), the Biden administration has unofficially reconciled itself to the idea that the best outcome in Syria is a Tehran-backed Bashar al-Assad regime. In addition to the likely withdrawal of U.S. troops in northern Syria, Secretary of State Tony Blinken—his memories of the Holocaust apparently shoved to the side—has signed on to a tacit agreement not to enforce Caesar Act sanctions against Arab leaders looking to normalize and subsidize Assad. The Caesar Syria Civilian Protection Act of 2019 mandates sanctions against Assad supporters, war criminals, and others complicit in Assad's war on his people, and bars normalization.
As ever, there are some logical reasons to embrace Assad, or barring a full-on love-in, quietly accept the efforts of others to mainstream him. Biden administration officials have made no secret of their desire to turn America's back to the post-9/11 wars of the Middle East, re-enter the Joint Comprehensive Plan of Action (JCPOA) with Iran, and confront growing threats from Communist China. And it's not like the problems of Syria are on the cusp of resolution, missing only an engaged team in Washington. Indeed, the situation on the ground in Syria has grown only messier in recent years.
Many of the players remain the same—Assad himself, with Russian, Iranian, and Hezbollah backing; Syrian Democratic Forces (SDF), backed by a few hundred U.S. and allied troops; Turkey, focused intently on the Kurdish dominated SDF and Turkish-backed forces; ISIS, including about 10,000 detained in various SDF prisons, and tens of thousands—including a large ISIS contingent—at the al Hol displaced persons camp; al-Qaeda and its erstwhile offshoot, Ha'yat Tahrir al Sham. Anti-Assad rebels continue to control parts of Idlib province in Syria's northwest, with much of the rest of the country under Damascus' control, although Dara'a in the southwest (where the Syrian uprising began) has once again become restive.