Public Dollars, Private Schools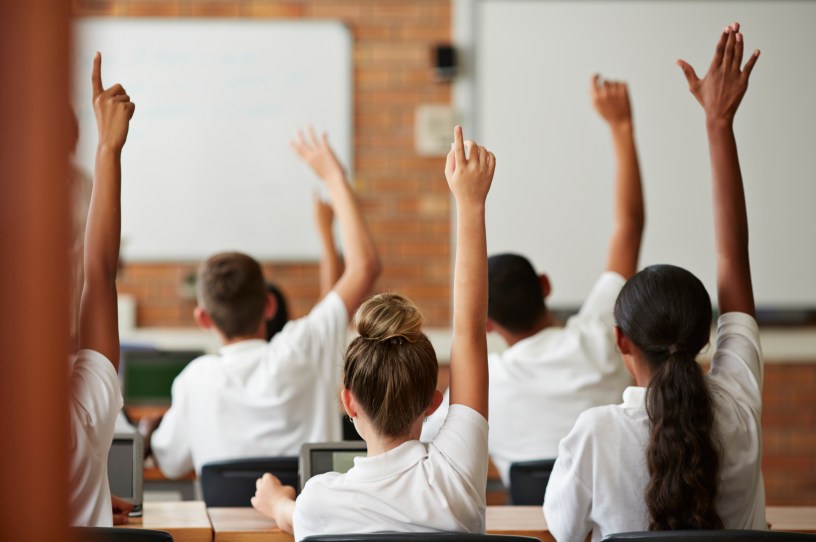 (Stock photo by Getty Images.)
For the vast majority of America's children, going to school has changed little from their parents' generation, even their grandparents': Where you live is where you learn, in a school run by your local public school district. But last year, Arizona functionally declared its school-aged students free agents, putting parents, not real estate agents, in control of directing where and how their children are educated. In time, the effect could be as disruptive to K-12 public education as the transfer portal and "name, image and likeness" deals have been to college athletics.
More than a decade ago, Arizona passed a first-in-the-nation education savings account (ESA) law with eligibility restricted mostly to families of children with special needs. Last September, Arizona expanded the program, adding $1 billion in funding for public education and giving every parent the power of the purse—putting in their hands 90 percent of the state's share of education spending, an average of $7,000 per child, which parents can use to pay for tutoring, online education, or other authorized educational expenses—including private school tuition.
If lawmakers assumed that setting families free with a backpack full of cash would create a market for quality private school operators to open or expand, their faith is about to be rewarded. Arizona's most successful charter school operator, Great Hearts Academies, which operates 42 charter schools in Arizona and Texas, has quietly been courting churches and pastors to partner in a network of private Christian academies aimed at low- and middle-income families, with tuition paid almost entirely with ESA funds. Great Hearts officials confirm they will shortly begin recruiting families to schools in the network, dubbed Great Hearts Christos. Plans call for three church-based schools to be opened in the Phoenix area this August.
"This is our response to the legislation," said Great Hearts Chairman and CEO Jay Heiler, who compared Arizona's ESA expansion to the law authorizing charter schools nearly 30 years ago. "Parents may now directly receive and direct funds to support their child's education. And that directs us to the creation of private schools in response to that policy."