Reforming Higher Ed Goes Beyond Free Speech and Loan Forgiveness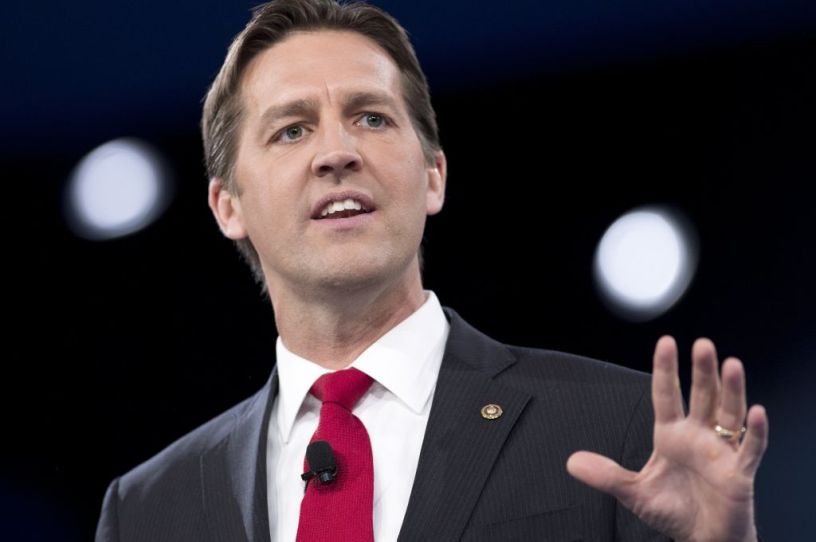 Ben Sasse. (Photo by Saul Loeb/AFP/Getty Images)
Ben Sasse's late 2022 announcement that he was leaving the Senate to become president of the University of Florida presented an opportunity to have a far-reaching conversation about American post-secondary education. Sasse's atypical background for a leader of a major public university—national public official, management consultant, Ph.D. historian, small-college president, right-of-center politics—could've catalyzed discussions about countless reform subjects. Unfortunately, much of the reporting and commentary centered on what his Senate departure said about Donald Trump, the Republican Party, and Washington, D.C. Follow-up coverage largely focused on subsequent student protests and demands.
The episode was a microcosm of the dysfunction of public discourse today. So many issues are begging for serious deliberation and concerted action, but instead we see them as battles. To the extent we discuss public policy or institutional reform, we tend to reduce a complex subject to its most radioactive elements so it holds our attention.
You can only understand Sasse's career move if you appreciate that the policy and practice of higher education reform stretches miles beyond protesters shouting down speakers and Uncle Sam forgiving hundreds of billions in loans. At this moment post-secondary education may be the most interesting, if not the most important, area of American domestic policy.
For years, a top priority for education advocates was dramatically increasing the number of students attending college. This was sensible. A college degree is associated with higher lifetime earnings, a lower likelihood of unemployment, and much more. The jobs of the future, it was also argued, demanded post-secondary schooling. Also, low-income, black, and Latino students were less likely to earn degrees, so a national college-for-all movement had the promise of advancing equal opportunity.