Seyed Hossein Mousavian: Regime Exile or Tehran's Man in America?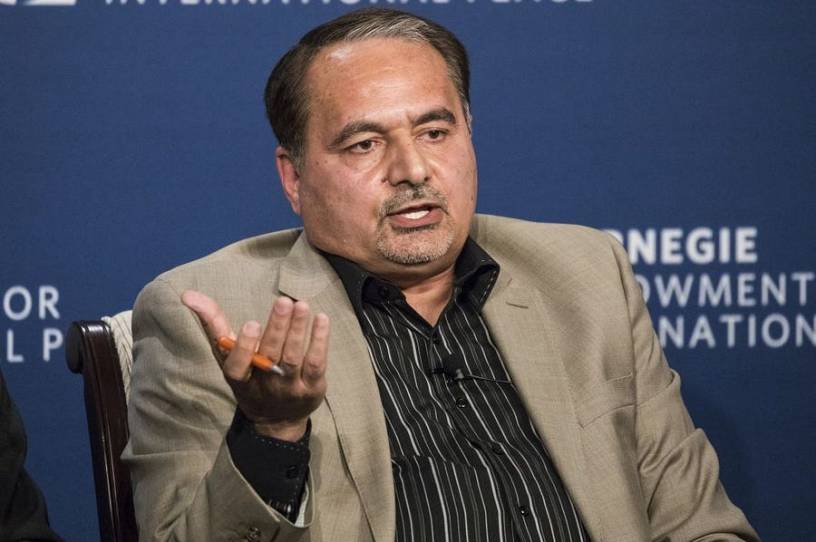 When pondering the Iranian regime, Americans probably imagine fiery speeches by former Iranian President Mahmoud Ahmadinejad calling for Israel to be "wiped off the map," or Iranian Supreme Leader Ali Khamenei bragging that the phrase "Death to America" originated in Iran. Such bellicose statements are alarming. Yet they are less concerning than the shrewd statements of a clever man strategically placed to look like a friend.
Enter former Iranian regime official Seyed Hossein Mousavian.
Since 2009, Mousavian, an Iranian national educated in the West, has lived in the U.S., working as a Middle East security and nuclear policy specialist at Princeton University. Officially, Mousavian is a simple academic, his decades-long career as an Iranian official a casualty of "hardliners" who no longer appreciated his moderate approach. 
Yet this is a fantasy spun for those eager to accept such a fiction. His claimed moderation and subsequent purge, to the degree they are even real, are without substance. His true role in America is to serve Tehran's interests. Particularly now, when there is greater awareness of domestic political interference from totalitarian regimes, this is intolerable.

Mousavian's presence at Princeton is a subject of significant amounts of controversy in recent months. Unsurprisingly, this is particularly true in the Princeton community, where it is hotly discussed in the pages of various school news outlets. But most of the facts regarding Mousavian are not in dispute.

Mousavian's career began at the Tehran Times, an English-language newspaper that, according to respected Iran scholar Ray Takeyh, is "a newspaper with close ties to the Foreign Ministry," while he simultaneously served in several governmental positions.

From 1990 to 1997, Mousavian then served as Iran's ambassador to Germany. During his tenure, four Iranian dissidents, most ethnic Kurds, were murdered.  Mousavian dismissed the charges against an Iranian intelligence officer and his accomplice as "a joke." The individuals in question were nonetheless convicted, even though dissident Iranians accuse Mousavian of "running interference for the regime." After the conviction, Mousavian stated defiantly that "if European nations continued to treat Iran in the same manner as America and Israel did, then those European nations would be treated in the same manner by Iran," a thinly veiled terror threat. Mousavian later was a top official at the Center for Strategic Research, an Iranian regime think tank that previously housed Hassan Rouhani, president of Iran from 2013 to 2021. Working for the regime was his life's work.

The nature of his departure from Iran is controversial. Mousavian claims to be an "exile" due to his feud with regime "hardliners," including Ahmadinejad, who were opposed to the "moderate" faction led by former President Seyyed Mohammad Khatami, who appointed Mousavian a nuclear negotiator. Mousavian claimed that the IRGC charged him with trumped-up "espionage" charges because of his moderate positions. But as Kasra Aarabi, an expert on Shiite extremism, points out, "While Mousavian was sentenced to two years in jail for 'endangering national security' in Iran, remarkably he was allowed to travel to the United States before he was imprisoned."

Is it possible that the Obama administration facilitated him coming to the U.S. to serve as the unofficial Iranian ambassador? He certainly acted like one. The Obama administration repeatedly sought his advice in the run-up to the 2015 Iran deal.

Evidence abounds that Mousavian has always remained loyal to the regime.  In 2016, former Iranian Foreign Minister Mohammad Javad Zarif said that Mousavian "continued to, and continues to, work hard for the system [of the Islamic Republic]," and that he "believes in, and is completely tied to, the system of the Islamic Republic and Iran."

Mousavian's behavior and his voluminous public pronouncements confirm this.