Switzerland and Spiders at Halloween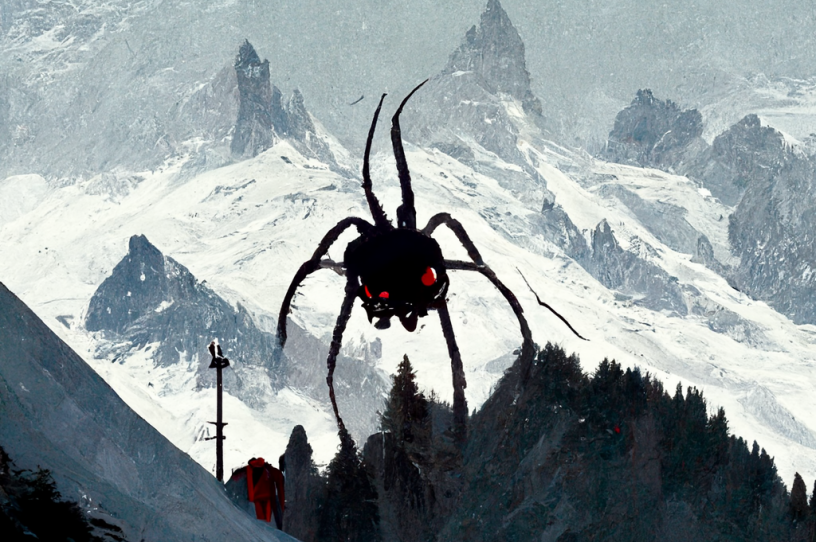 (Image created in Midjourney.)
In the picturesque, bilingual Swiss town of Murten, nestled up against the lake of the same name and with a view of the Jura Mountains, stands a small German Reformed church. In front of the church is a modest statue depicting a jovial-looking man in frock coat and whiskers. He stands with one hand raised, as if addressing an audience, and one foot slightly forward, suggesting a certain eagerness or intensity. Facing him across a small courtyard is the church rectory, an attractive house dating back to 1729.
Walking around the corner to view the rectory from the street, the visitor can spot a small plaque halfway up the side wall. It bears a short but arresting German sentence: Im Hause muss beginnen, was leuchten soll im Vaterland, in English, "Whatever should shine forth in the fatherland must begin in the home." That pithy expression of a certain conservative philosophy comes from the man commemorated by both statue and plaque: Jeremias Gotthelf, who was born in the rectory 225 years ago this month, on October 4, 1797, and who is the greatest Christian author you've never heard of.
That's a strong claim, but Gotthelf deserves it. By a great Christian author, I mean one who is not only indisputably of the first rank in terms of literary merit but also whose work is decisively shaped by his Christian faith. Gotthelf satisfies both criteria. Though unknown to most English readers, he has a firm place in the German literary canon as one of Switzerland's greatest authors and a master of 19th-century realism. In the peasant villages of the Swiss Emmental, just outside of Bern, where he spent almost his entire life, Gotthelf discovered and portrayed the whole gamut of human existence: love, jealousy, ambition, vengeance, courage, perseverance, and piety. The superbly drawn characters who populate his work range from comic to tragic; his women are often especially compelling. His vigorous, Swiss-inflected German prose has no real likeness.
Gotthelf's real name was Albert Bitzius. He took his pen name from the protagonist of his first novel, a fictional memoir, when readers began writing letters to its purported author in the belief that Jeremias was a real person. He was not only the son of a protestant minister but also became one himself, pastoring the tiny congregation in the village of Lützelflüh from 1832 until his death in 1854. It was during this same period, beginning in 1837, that he began writing fiction, producing in that relatively brief span a dozen novels along with numerous short stories and novellas.