Tainted Qatari Millions Are All Over Washington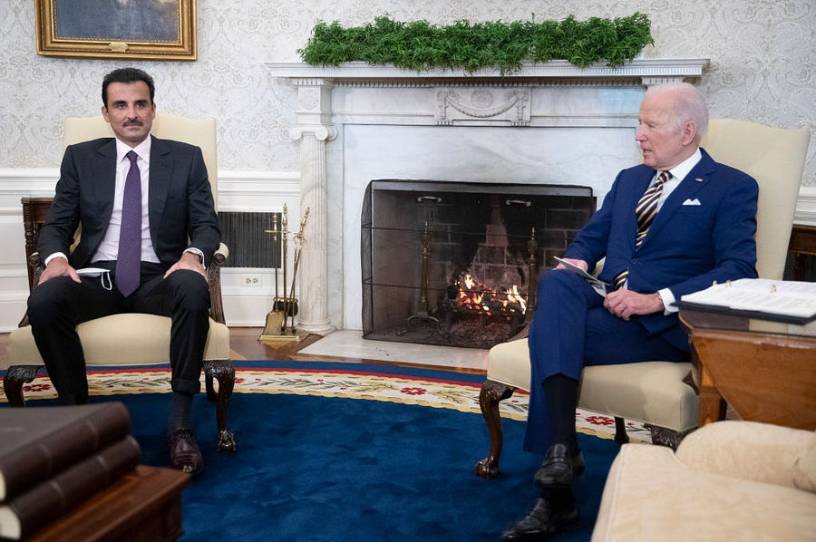 Richard Olson, a former U.S. ambassador to Pakistan and the United Arab Emirates, pleaded guilty last week to illegal lobbying on behalf of Qatar, the wealthy Persian Gulf emirate. Top media outlets then reported that the FBI seized documents from retired Marine Gen. John R. Allen, who commanded NATO troops in Afghanistan. Allen denies any wrongdoing.
Such allegations are remarkable all on their own, yet the significance of this story only becomes apparent if one sets it against the backdrop of the billions of dollars that Qatar's autocratic government has spent to buy influence in Washington. Nor is this the first time that the recipients of Doha's largesse apparently ignored federal laws requiring the disclosure of their financial relationships.
Arguably, Doha's investments are paying off; earlier this year, the White House asked Congress to officially designate Qatar as a major non-NATO ally, a status that serves as both a political seal of approval and a key to securing additional training and weapons from the Pentagon. It's an unusual honor for a country that once sheltered the chief planner of the 9/11 attacks, Khalid Sheikh Mohammed, and now harbors the leaders of the Palestinian terrorist organization Hamas. Doha also has a long record of turning a blind eye to terror financing while promoting its anti-Western and antisemitic brand of Islam.
And yet, inside the Beltway, taking Qatari money amounts to business as usual. In 2018, when the Washington Capitals were chasing the Stanley Cup, Doha picked up the $100,000 tab for keeping the Metro open for an extra hour, so fans could get home after Game 4 of the conference finals. The emirate has also donated tens of millions dollars to leading Washington, D.C, think tanks.