The American Economy Is About to Drive Off a Cliff. Will Congress Build a Bridge?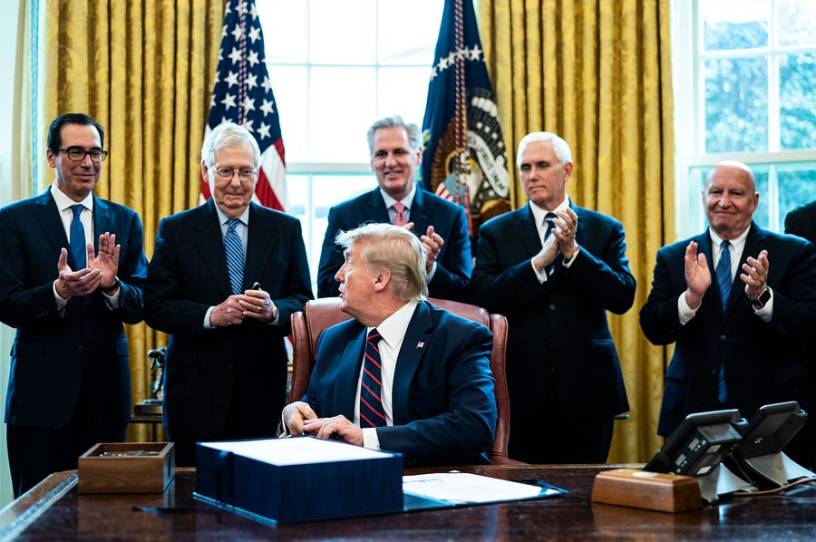 The unemployment rate in the United States—11.1 percent as of last month—is higher than it's been at any point since the Great Depression (other than April and May). More than 1 million Americans have filed initial unemployment claims for 16 straight weeks; the record pre-pandemic was 695,000 in 1982. The International Monetary Fund projects the U.S. economy will contract by 8 percent in 2020, which would be the lowest annual figure dating back to World War II.
And yet, things could have been so much worse.
"The CARES Act was quite successful," conservative economist Michael Strain told The Dispatch earlier this week. "The goal was to provide a bridge from normal economic times as they were in February to the other side of the shutdown, which is where we are now. We're no longer shut down, we're partially reopened. And that bridge needed to essentially replace the revenue that businesses were losing, replace the income that households were losing, and preserve the productive capacity of the economy to the extent possible."
"If you look at the rebound in customer spending that the economy enjoyed in April and May, if you look at the rebound that the labor market enjoyed in April and May, and you look at what's happened with business closures, I think you see that Congress really, they got it about right."
Keep reading with a free account
Create a free Dispatch account to keep reading
Get Started
ALREADY HAVE AN ACCOUNT? SIGN IN