The Arab League's Misguided Faith in Bashar al-Assad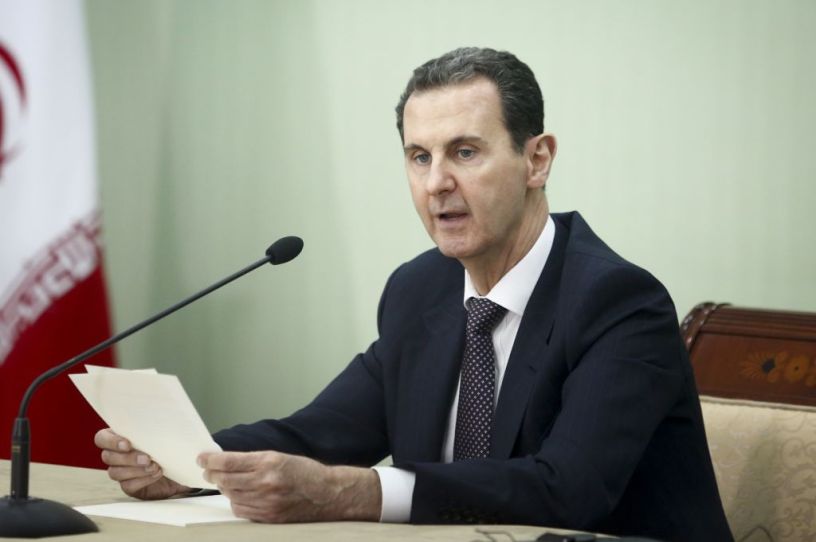 Syria's President Bashar al-Assado n May 3, 2023 In Damascus, Syria. (Photo by Borna News/Matin Ghasemi/Aksonline ATPImages/Getty Images)
The Arab League has unfrozen the membership of Syrian President Bashar al-Assad, 12 years after his suspension for brutally crushing a peaceful uprising against his rule. Arab League Secretary General Ahmad Abul-Gheit said Assad could attend the Arab Summit, to be held in Riyadh on Friday, "if he wished to." Syria had reportedly agreed to help end the narcotic trade that has been ravaging the region. According to Saudi state media, Assad's rehabilitation is also premised on "the return of Syria to its Arab environment," code for Damascus distancing itself from Iran and its militias.
If Assad shut down his narco-trafficking enterprise and pulled away from the Islamic Republic's embrace, his return to the Arab League could have been a net positive. Yet a closer look shows that expecting Assad to change is wishful thinking.
Last week, Arab media was abuzz with reports that Assad was living up to his promises to Gulf capitals. An airstrike—purportedly carried by Jordan's Royal Air Force—killed notorious drug kingpin Marii al-Ramthan in southern Syria. Meanwhile, the Syrian Observatory for Human Rights reported that pro-Iran militias in Syria replaced the Iranian flags flying over their bases with Syrian ones.
Trade in Captagon, a stimulant that is widely popular in the Middle East, is valued at more than $5.7 billion annually, eclipsing the total value of Syria's legal exports. The profits are pumped straight into the coffers of Assad and his cronies, providing a financial lifeline to an otherwise economically moribund regime.
You're out of free articles
Create an account to unlock 1 more articles