The Birthright Citizenship Debate, Explained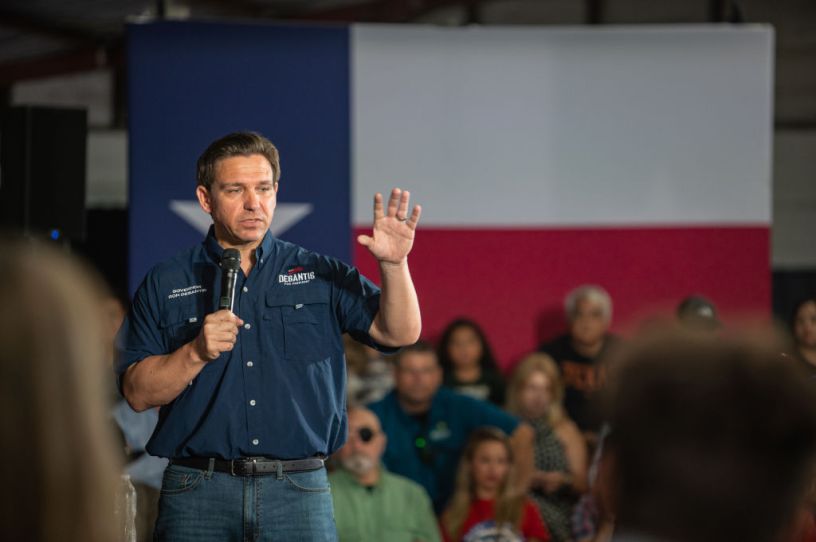 Florida Gov. Ron DeSantis speaks at a campaign event on Monday, June 26, 2023, in Eagle Pass, Texas (Sergio Flores for The Washington Post via Getty Images)
During a visit to the Texas border last week, Florida Gov. Ron DeSantis announced he would take action to eliminate birthright citizenship for American-born children of illegal aliens if elected president next year. Former President Donald Trump has promised the same and teased the idea multiple times during his presidency, though he never followed through.
Nearly everyone born on American soil is automatically a United States citizen, which makes the U.S. an outlier in the world. Only 33 countries offer unrestricted birthright citizenship, almost all of them located in North and South America.
Why does birthright citizenship exist in the U.S., and how is it protected? Would getting rid of it require a constitutional amendment?
The 14th Amendment.