The Danger of Mike Lee's Ukraine Skepticism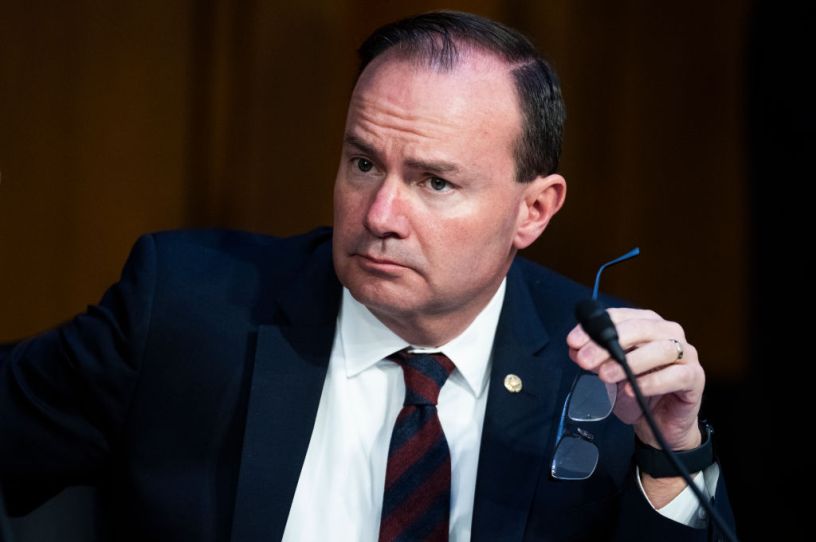 Sen. Mike Lee attends a Senate Judiciary Committee hearing on March 15, 2023. (Tom Williams/CQ-Roll Call/Getty Images)
Ukraine skeptics and Russia sympathizers on the right lost their most prominent voice when Fox News fired Tucker Carlson last month. But while Carlson might have been the loudest critic of U.S. support for Ukraine, he's not necessarily the most influential. Shortly before Tucker's departure, Utah Republican Sen. Mike Lee and 18 other members of Congress released a letter expressing concern that "a proxy war with Russia in Ukraine is not in the strategic interest of the United States and risks an escalation that could spiral out of control."
Some of the letter's signatories are frankly cranks. Lee, however, is different. A former law clerk for Supreme Court Justice Samuel Alito, and a top student at Brigham Young University and BYU Law, Lee is generally considered an intellectual heavyweight. He was also just reelected to a third six-year term, and is thus less sensitive to pressure from his constituents. Unlike some who have openly flip-flopped on the issue, and others still trying to have it both ways, Lee has been consistently skeptical about America's support of Ukraine.
In the letter, which followed months of social media posts to the same effect, Lee makes four main points. First, that we can't risk provoking Russia because it has nukes. Second, that funding Ukraine is too expensive. Third, that supporting Ukraine is not America's duty or in America's interests. And fourth, that it's all a distraction from the real foe, China, which the war in Ukraine strengthens rather than weakens.
Lee's arguments represent a worldview that has been foreign to the right's mainstream for decades, but would have been at home prior to World War II. Russia's invasion of Ukraine has reopened fissures on the right that were sealed up when Dwight Eisenhower defeated Ohio Sen. Robert Taft for the Republican presidential nomination in 1952. Lee is playing the role of Taft by taking the position that foreign affairs are, in essence, a distraction.