The Department of Education's Legacy Admissions Complaint, Explained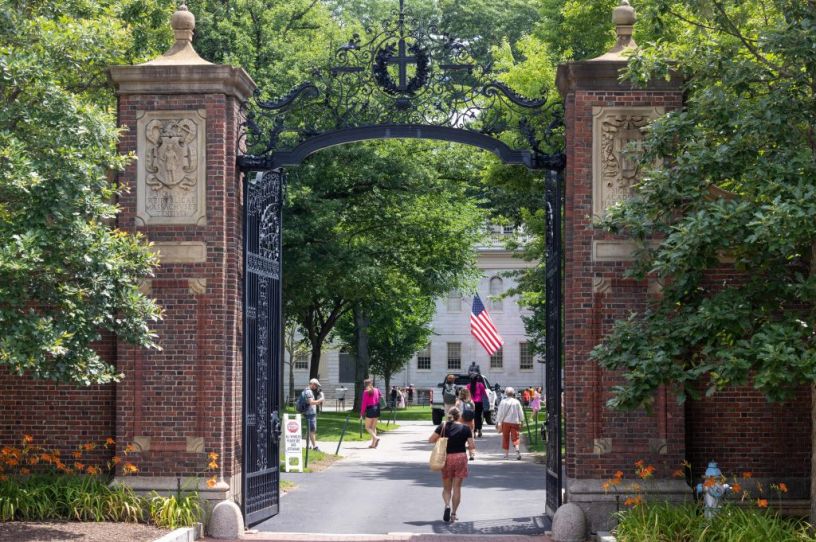 Harvard Yard at Harvard University's campus on June 29, 2023 in Cambridge, Massachusetts. (Photo by Scott Eisen/Getty Images)
The Supreme Court's ruling last week banning race-based admissions criteria is spurring even more calls for reform in higher education.
The Department of Education's Office for Civil Rights—which oversees its nondiscrimination compliance—received a complaint on Monday filed on behalf of three advocacy groups that hope to use the result of Students for Fair Admissions v. Harvard to also abolish legacy and "dean's interest list" (i.e. donor) admissions preferences.
Both practices have been widely criticized for perpetuating wealth inequalities. The complainants also claim the policies are effectively racist.
What's the case?