The GOP's Hope for a Flipped Senate Script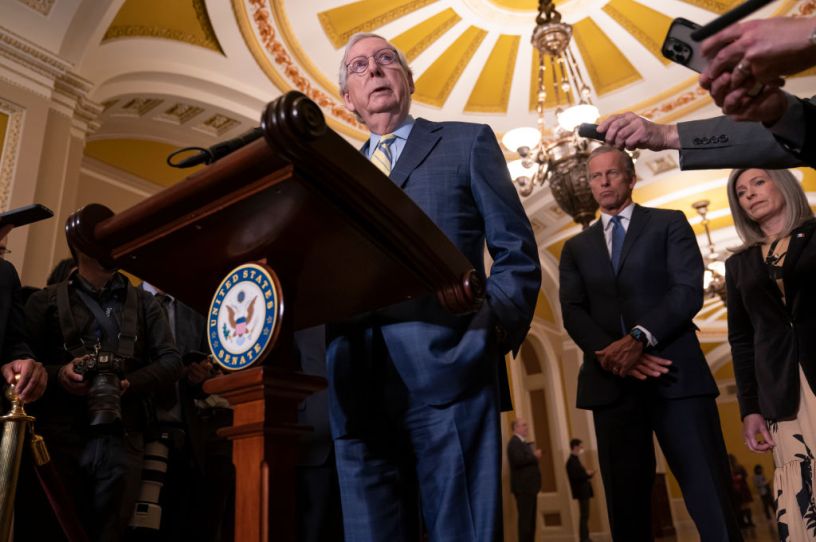 Senate Minority Leader Mitch McConnell speaks to the media Wednesday inside the U.S. Capitol. (Photo by Nathan Howard/Getty Images)
Senate Democrats' post-midterm adrenaline high is already starting to wane.
Two days after Sen. Raphael Warnock won in Georgia—capping an election cycle in which every Democratic Senate incumbent won reelection—Arizona Sen. Kyrsten Sinema announced last week she is leaving the Democratic Party to be an independent. Even though she will continue to align broadly with Democrats, the party will have to decide whether to support her reelection campaign.
One possible alternative for Democrats is Arizona Rep. Ruben Gallego, who confirmed to The Dispatch Monday that his team has "been preparing for something like this" and that he will "make a decision" in 2023. He rebuffed the notion that a Democratic challenge to Sinema would split the vote in the GOP's favor.
"I think quite the opposite," Gallego told reporters. "By her running, it guarantees a Democrat will win."