The Left's Strange New Respect for Mitt Romney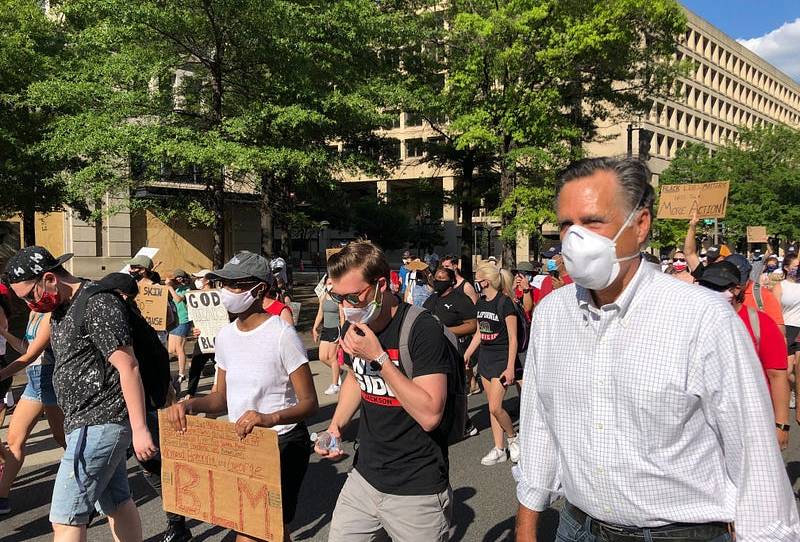 "Romney didn't win, did he?"
That was former Senate Democratic Majority Leader Harry Reid's response to whether he regretted lying about then-GOP presidential nominee—and now Utah senator—Mitt Romney.
Reid accused Romney on the Senate floor in 2012, when he was running for president, of not having paid any taxes in four years. It was absolutely untrue and was discredited by Washington Post fact-checkers and others at the time. But that didn't stop the onslaught of unfair and inaccurate accusations and innuendos.
The Mitt Romney who ran for president in 2012 went on to vote for conviction in President Trump's impeachment trial. And that same Romney became the first known Republican senator to march with the George Floyd protesters over the weekend.