The New Right Discovers … Socialized Medicine?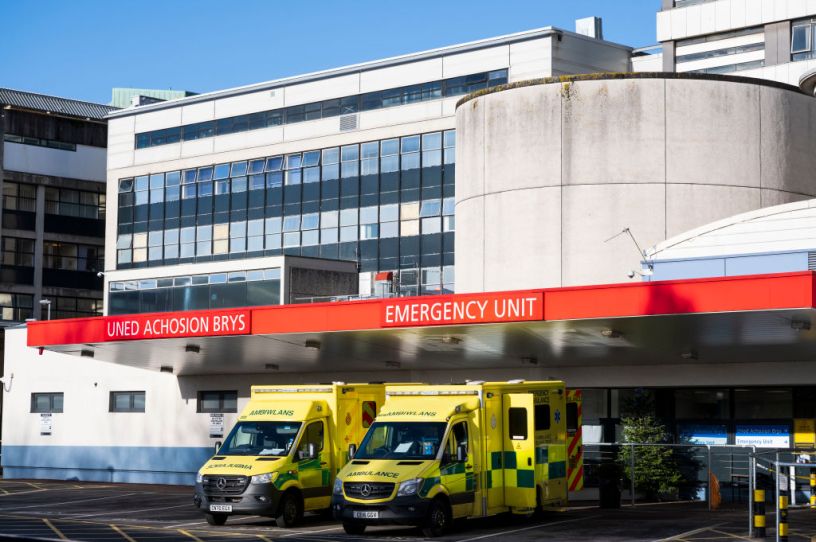 A general view of the accident and emergency department of the University Hospital of Wales in Cardiff, Wales. (Photo by Matthew Horwood/Getty Images)
As the so-called New Right continues its transformation into the Old Left, some of the people who spent the Obama years caterwauling about "socialized medicine" have discovered a strange new respect for … socialized medicine—the real kind, not the oogedy-boogedy "socialized medicine" of talk-radio hysteria and Fox News huffery-puffery.
Former New York Post op-ed editor Sohrab Ahmari, who only a few years ago was wringing his hands over the "illiberalism" of the Affordable Care Act (remember when these guys worried about the state's illiberalism? Good times!) has found a new idol: the United Kingdom's National Health Service. Ahmari writes that his "own sense of vulnerability" was heightened by fatherhood, but he had the good luck to be working for the Wall Street Journal in London at the time of his son's birth. "Each time my wife and I confronted the illnesses of early childhood, we received decent, humane care from the NHS," he writes. "And there would be nary a copay, let alone a scary bill."
Of course there is a scary bill to pay. That the British are not sure they can pay it is one of the central facts of public life in the United Kingdom today.
The NHS is, in fact, in the midst of what the Financial Times describes as "its worst-ever crisis." Its financial position is unsustainable and bordering on the catastrophic. Spending is dramatically up—in inflation-adjusted terms, the NHS spends today almost twice what it did 25 years ago—though very little of that money goes to investments in critical health care infrastructure. Staff is up, too—though no one who knows anything about modern bureaucracy will be surprised to learn that staffing is up much more sharply among senior managers and consultants (23.7 percent combined) than among doctors (13.4 percent), while the number of general practitioners has declined a bit (1.9 percent) in recent years.