The Problem With Mark Meadows' 'Executive Privilege' Claim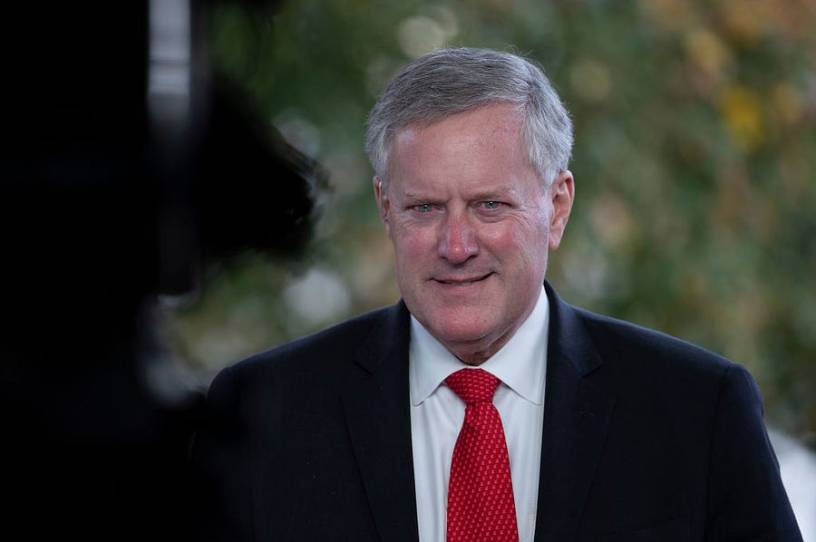 The House vote Tuesday to find Mark Meadows in contempt of Congress means that the former chief of staff to Donald Trump could face prosecution for failing to comply with a subpoena issued by the body in which he once served. His on-again, off-again cooperation with the select committee investigating the events of January 6 also raises questions about "executive privilege," to whom it applies, and when it can be invoked.
The House's vote follows the January 6 Select Committee's recommendation. The committee is keenly interested in what Meadows, who served in the House from 2013 to 2020, when he resigned to serve in the Trump White House, knows about the period from Election Day 2020 up to the day of the deadly riots at the Capitol.Meadows partially cooperated with the investigation and even turned over thousands of pages of records from his time in the White House–including the texts from lawmakers and Fox News personalities that have dominated the news cycle this week–before he abruptly stopped doing so. He's justified this obstruction largely on claims of "executive privilege." 
Public and political reactions to disputes of this kind tend to fall along expected partisan lines, as the House vote on Meadows reflected. How one feels about the former president and the events of last year likely inform how one feels about Congress' right to pursue this information and Meadows' noncompliance. But these structural disputes involving the powers of two branches of government, and disputes between current and former officeholders, have larger and longer-term stakes than today's partisan contests. It's worth pausing to consider both congressional investigations and executive privilege in the abstract, how they function, and how they conflict. 
The Constitution does not contain explicit provisions establishing congressional powers of oversight and investigations, but these powers are necessary implications of powers expressly granted, such as the powers to legislate, appropriate, and impeach. Without the ability to gather and analyze information, Congress could scarcely carry out these functions. Courts have long accepted this and further recognized that, in order to carry out its investigatory functions, Congress must have the means to compel both testimony and the production of evidence.